Cannock Chase Museum: Exploring botany
Cannock Chase museum was our destination on a recent field trip with the wonderful group IAPI  (Institute for Analytical Plant illustration).  The Chase is in the West Midlands, near Birmingham.  The museum is a treasure trove of information about the area's coal mining past, history of breeding racehorses, role as a military training camp, and rather darker history of murders.  There are also a gorgeous couple of rooms, recreating a late 18th century kitchen, and a 1940s living room.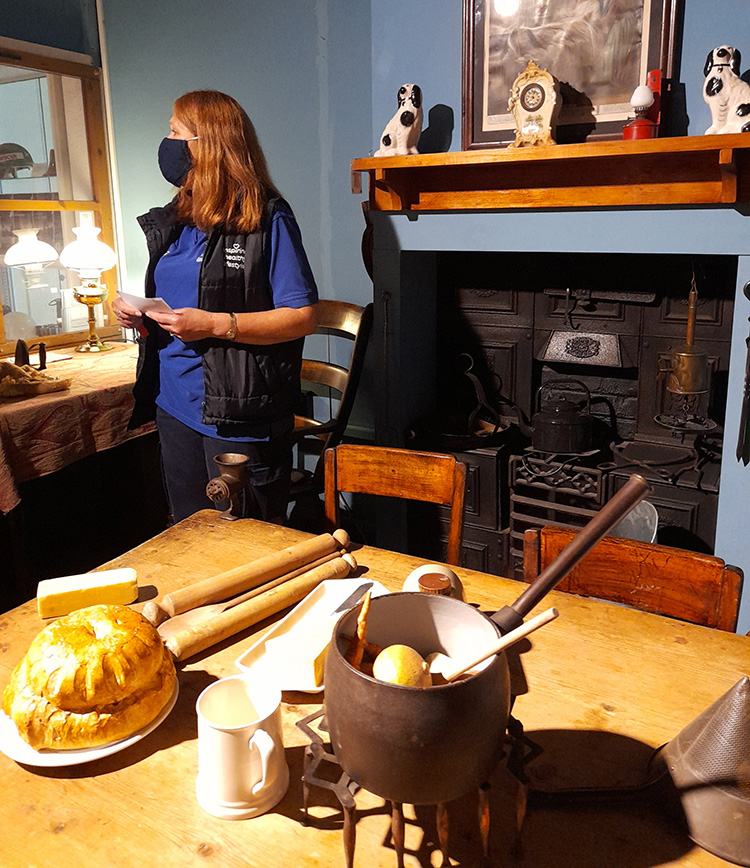 Cannock chase Museum recreation of 18th century kitchen
Our tour guide was Dianne Lear-Hargreaves, the education assistant.  After information on the history of the site, she took us on a guided walk of the area, which is an SSSI.  She knows a great deal about the folklore and medicinal properties of plants, and we shared what we knew with her.
Until the 1950s, the area around the museum was the site of coal mines, so many of these species are pioneers, with very few ancient trees.
Botany of Cannock Chase: Trees
There are woodland areas at a lower level of the heath, with Birch Betula pendula, Sweet chestnut Castanea sativa, Rowan Sorbus aucuparia, Oak Quercus robur, and Larch Larix europea being the commonest species.  There is plenty of Hawthorn Crataegus monogyna and bramble scrub Rubus fruticosa. (For more information on several of these trees, take a look at my blog series on UK Trees).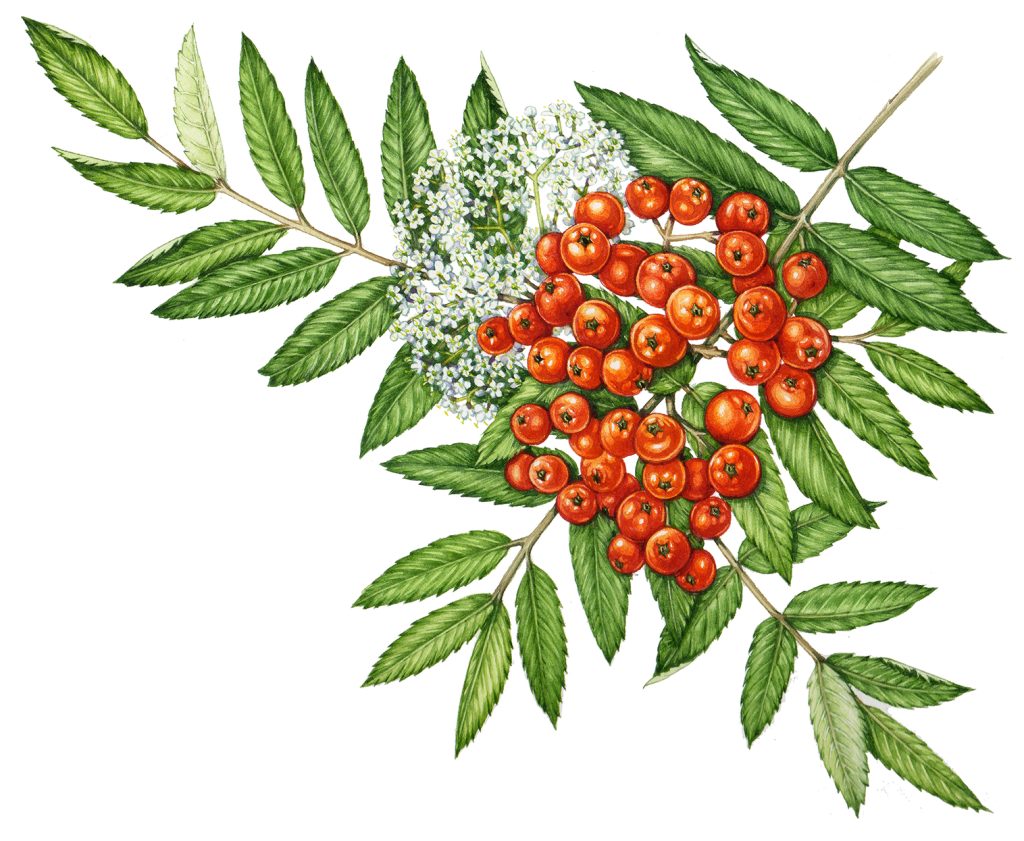 The trees here were cut for pit props to hold up the ceilings of the coal mining tunnels (hence the straight-growing Scot's pine being planted.)  Scots pine Pinus sylvestris has paired needles, which are high in vitamin C and can be made into tea.  Twigs make good charcoal.  You can get turpentine from the resin, rope from the inner bark, dye from the cones, and pine oil can be burnt as a fuel.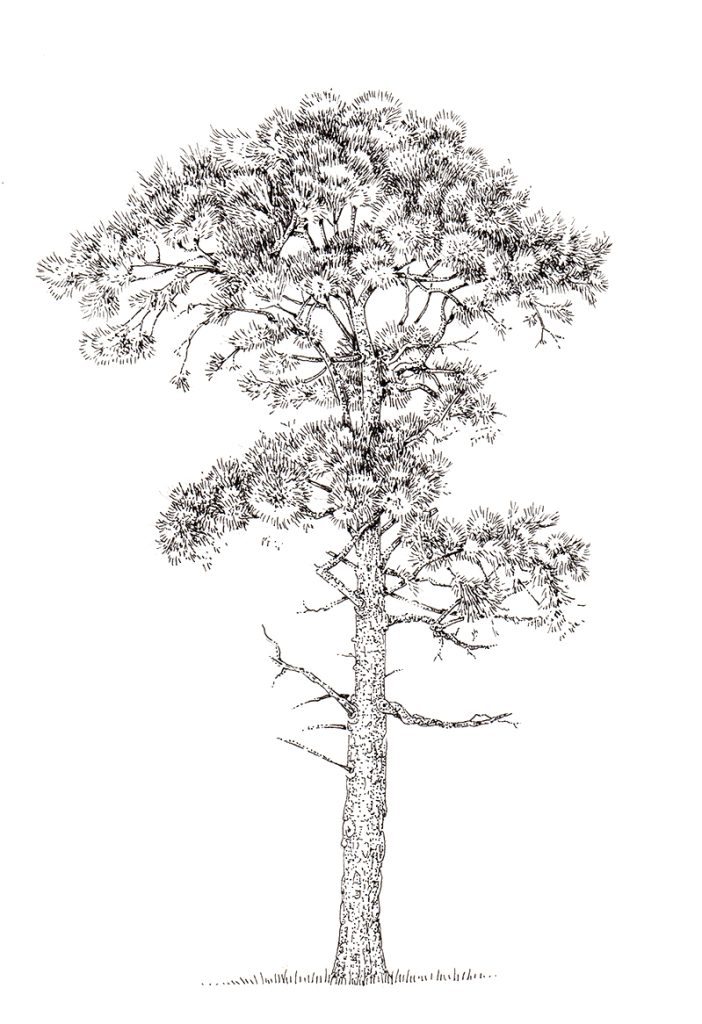 Scots pine Pinus sylvestris
We learn that the birch scrub is controlled by Dexter cattle who eat the shoots, and that Sweet chestnuts were made into flour, having twice the starch content of potatoes.  Birch was used for wine and tea.  Its white timber was ground up for face powder.  With its antiseptic properties; it's used to cure gout, bladders, skin conditions and baldness.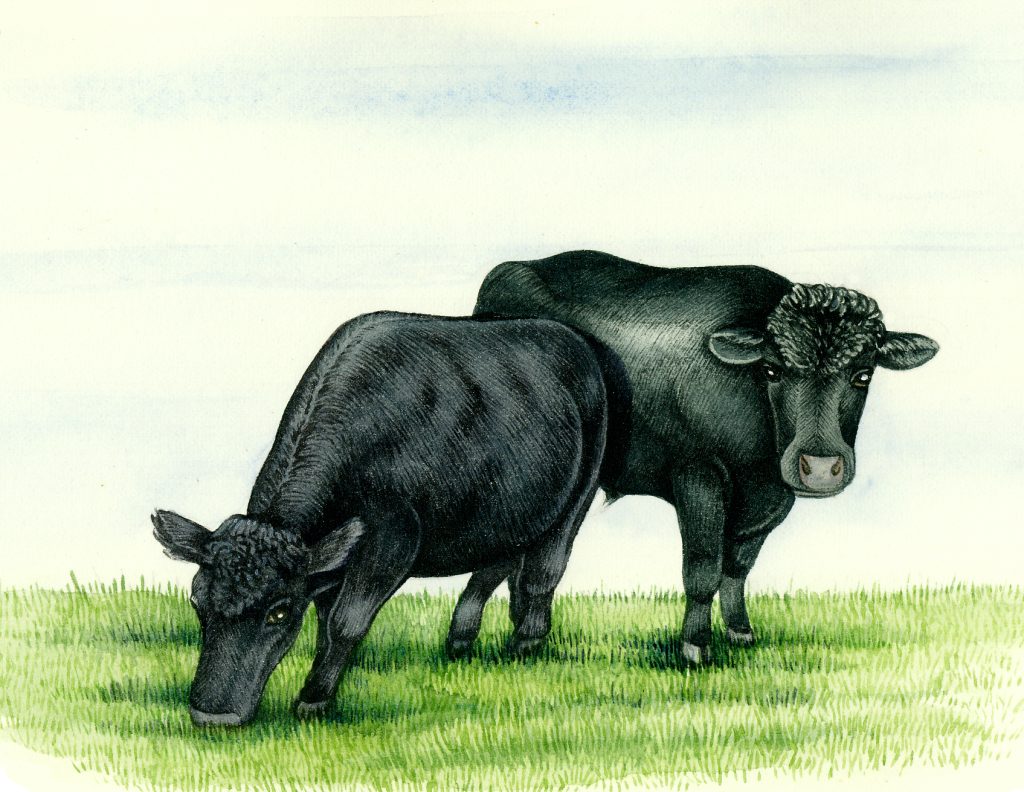 Dexter cattle
Botany of Cannock Chase: Heathland animals
Higher up the chase, heather takes over.  Heathland species abound, along with animals such as Adder, Nightjar, and even the rare Welsh clearwing moth.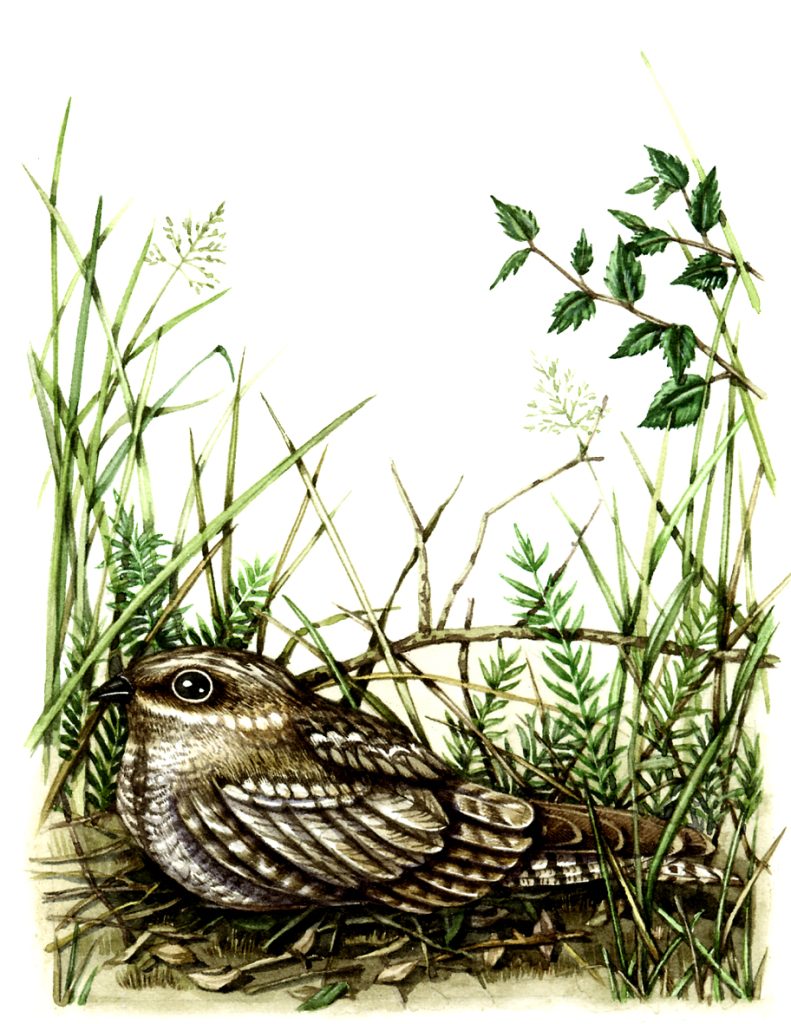 Botany of Cannock Chase: Heathland plants
We learn that the invasive Rhododendron Rhododendron ponticum is toxic, and even eating honey from its' flowers can be fatal.  Although the chase isn't covered in Rhododendron, there's enough there for the museum and the Council (who manage the land for wildlife and diversity) to be aware of it as a potential concern.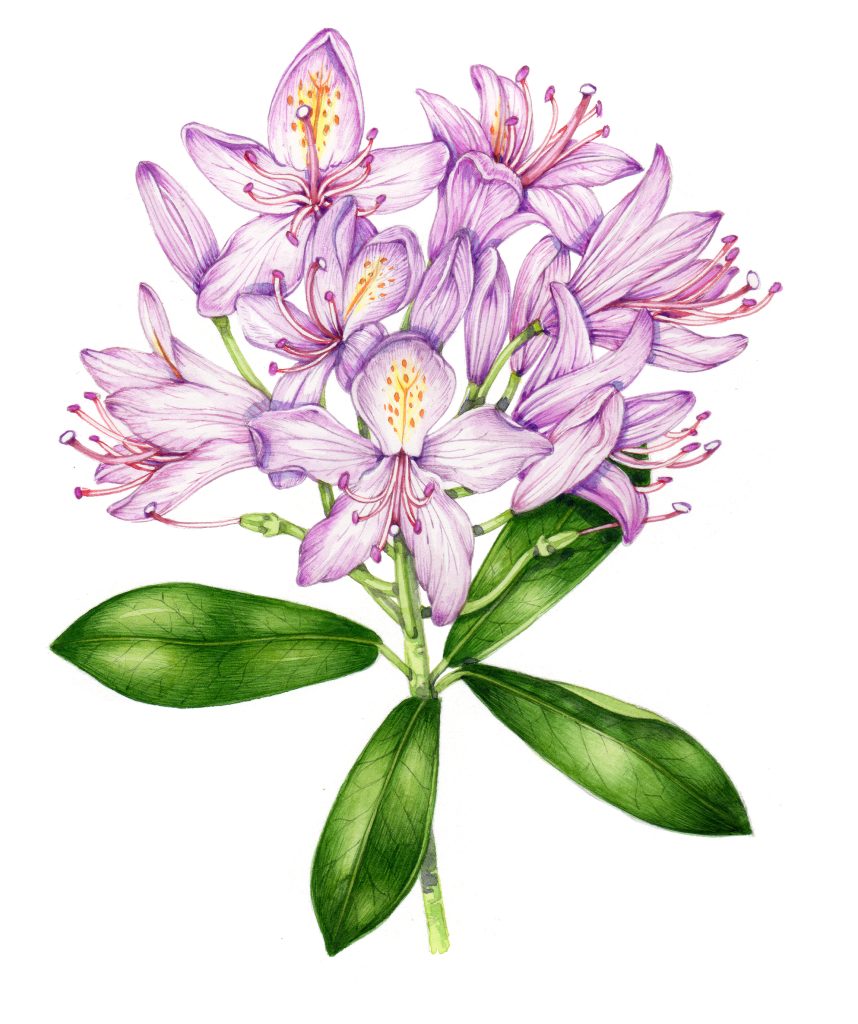 Rhododendron Rhododendron ponticum
Bracken Pteridium aquilinum is a most useful plant.  It can be used as animal bedding, to package china coming from the local potteries, as mattress stuffing, thatch, cattle and pig food, fuel, a mordant in dying, burning it can act as an insect repellent, and was used in soap production.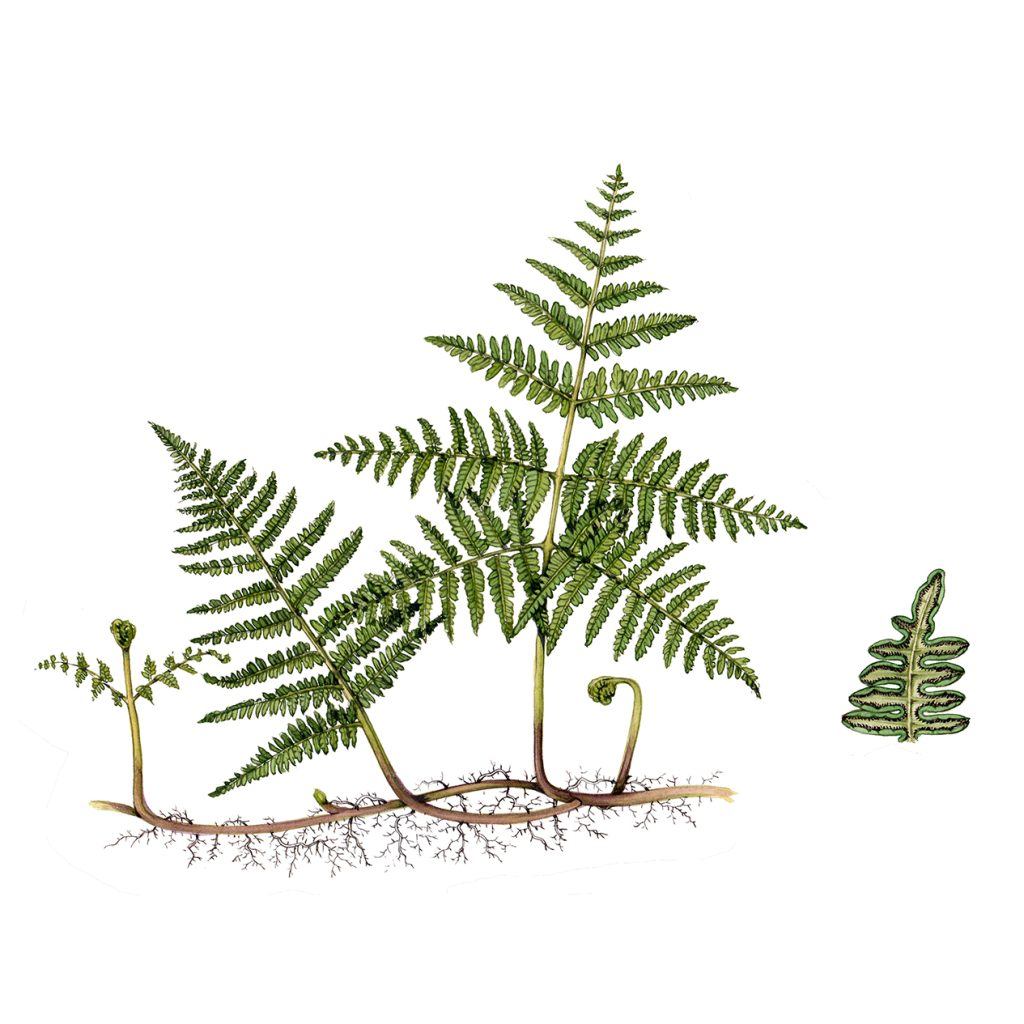 Bracken Pteridium aquilinum
Heather Calluna vulgaris or Ling, also has multiple uses. It's used as a brush, to produce honey, the flowers can be dyes, it's a thatching material, can treat coughs and sore throats, is a fuel, and is a packaging material.  Here on the chase it's managed by being pulled up by hand, not by burning, as the entire area is very susceptible to wildfire.  If left unmanaged, heather will swiftly be over-run by other plants, and does not thrive.  For more on telling Heather species apart, check out my blog, or to see a step by step blog on illustrating the Bell heather, click here.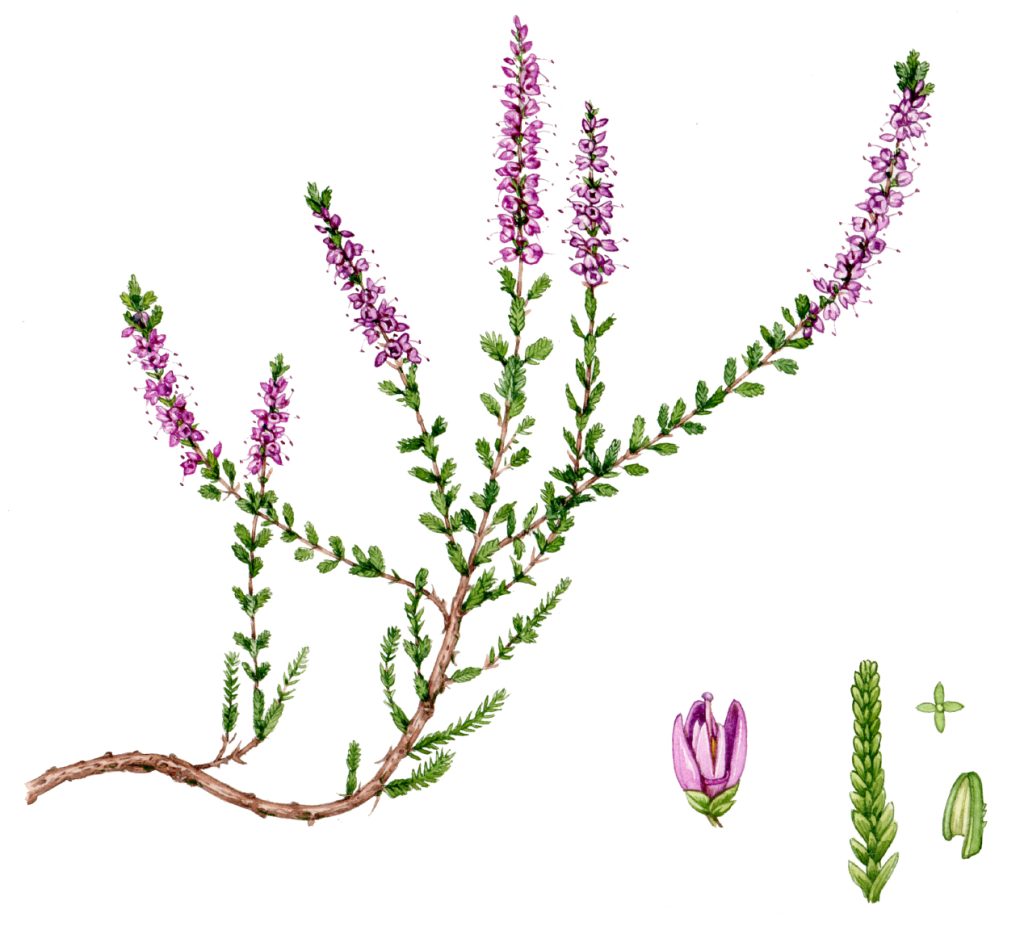 Common heather or ling Calluna vulgaris
Shoots of Rosebay willowherb Chamaenerion angustifolium can be eaten like asparagus, and it's prevalent on the heath as it's another pioneer species.  Roger Reynolds explained how the railways spread the species – the sparks from trains burnt areas of vegetation where it could grow, and the wind from passing trains distributed its seeds along the railway lines and thence across all of the UK.
Rosebay Willowherb Chamaenerion angustifolium
Cannock Chase: Heathland plants: Fabiaceae
The Fabiaceae are all members of the pea family.  They have distinctive flowers with standard and keel petals, and fix nitrogen in nodules in their roots.  On heathland, the Gorse and Broom are are most prominent pea-family members.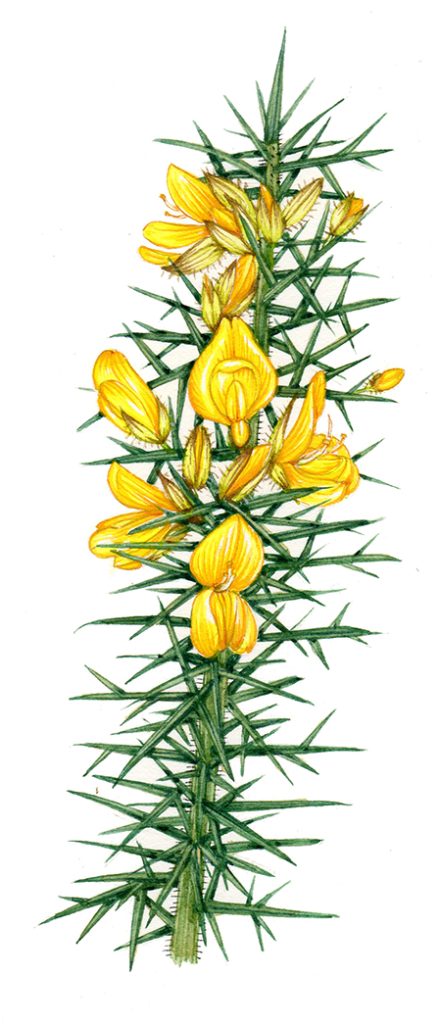 Common gorse Ulex europeaus
Gorse Ulex europaeus (or furze) is another important plant of the heath.  In the past, Furzers would collect bundles of it and sell it as fuel, it burns hotter than coal!  It fired bread ovens and home fires.  It was fodder for animals in the winter, and was used to make brushes.  Gorse boughs were dragged down the chimney to clean them, and grain was stored on top of piles of gorse to dissuade the vermin.
Gorse is also known as "the kissing bough".  Anytime Gorse is in flower, then it's ok to kiss.  Because two species with different flowering seasons are both common in the UK, Dwarf gorse Ulex minor and Common gorse, there's rarely a day without a gorse bloom in flower!  The flowers smell strongly of coconut, and are edible.  For more on the three gorse species, click here.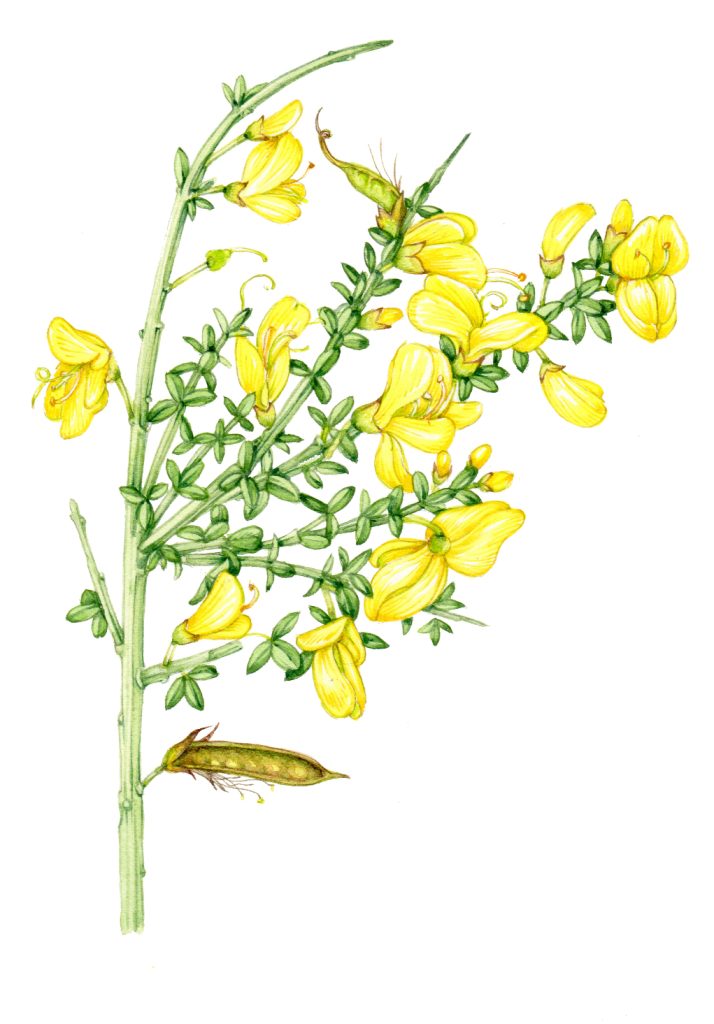 Broom Cystisus scoparius
Broom Cystisus scoparius, as the name suggests, is used in cleaning.  It's mildly narcotic, and has been known to make sheep drunk!  Green dye comes from the leaves.  It's used to add bitterness to beer in brewing. The roots were meant to be aphrodisiac, the twigs are used as charcoal, and the seeds were roasted and used as a coffee substitute.  Medicinally, broom is a purgative and was used to stimulate both bladder and kidneys.
Cannock Chase botany: Cowberry, Crowberry, and Bilberry
These three berries are common on heathland, but I've not seen them all growing together before.
Crowberry Empetrum nigrum is shiny black.  It has small bright green leaves which are almost like needles.  Unless the berries are there, on first glance thus plant might be mistaken for heather, although the leaves are glossier and brighter.  The berries are theoretically edible, but are more palatable after a hard frost.  Or not at all.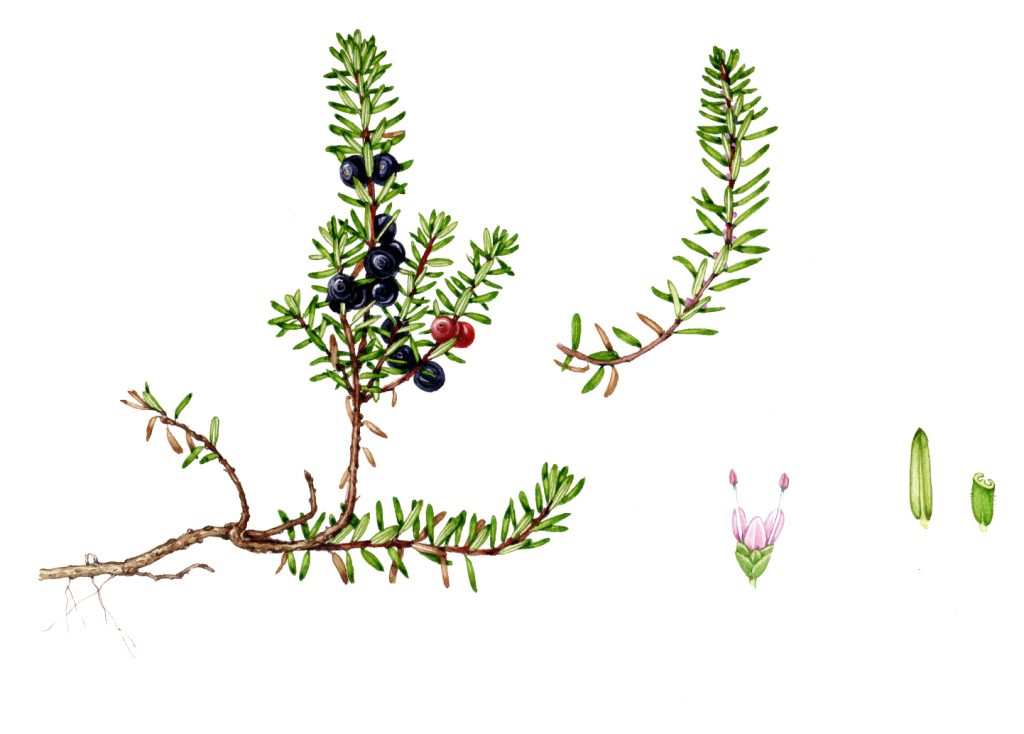 Crowberry Empetrum nigrum
Cowberry Vaccinium vitis-idaea is a glorious scarlet and tastes like cranberries.  It has small ovoid leaves which are glossy green above and pale below.  It's found throughout the northern hemisphere and can be made into jams, syrups, and jellies.  Other names include Fox berry, Lingonberry, or Rock cranberry.  It's an acidic and sharp flavour.  Medicinally, it's used to treat bladder and urinary tract infections (as is its close relative, Cranberry).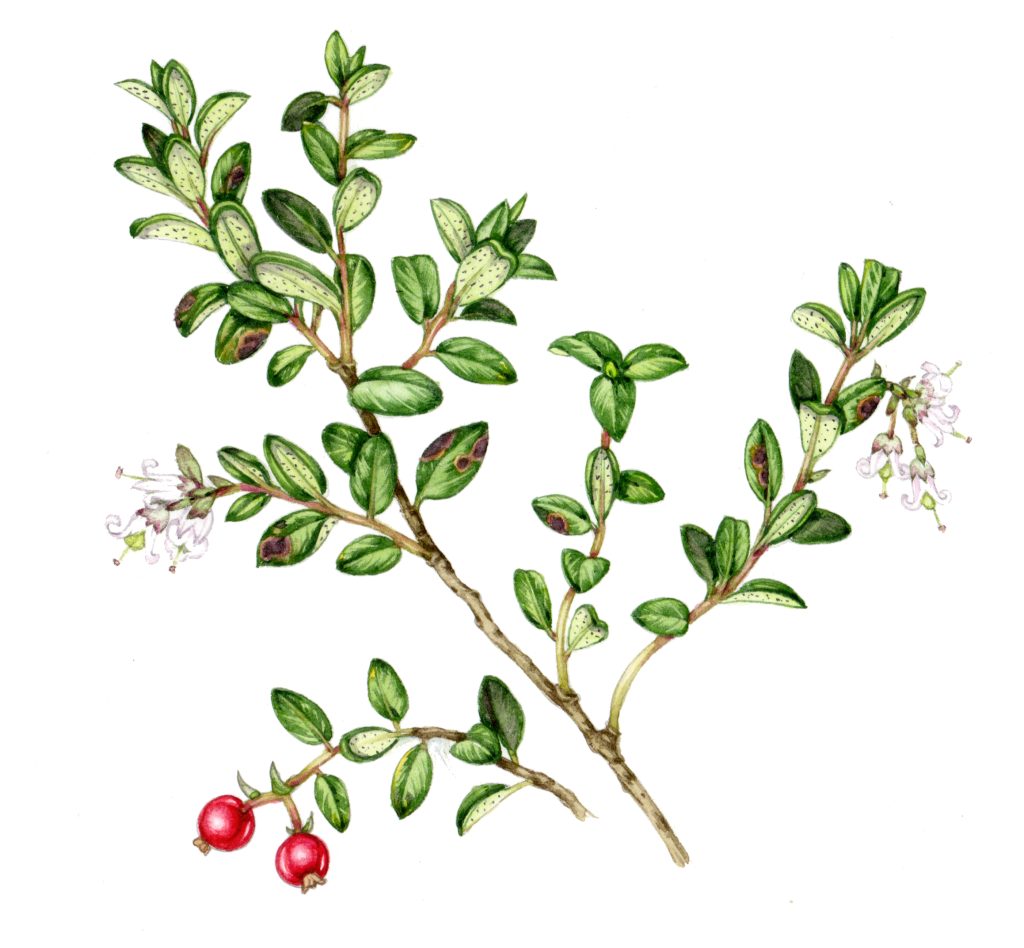 Cowberry Vaccinium vitis-idaeus
Bilberry Vaccinium myrtillus is black with a bloom that makes it look blue.  It has small oval leaves, but these are less glossy than the Cowberry, and are slightly toothed.  It's not only edible, but delicious.  Pies, jams, tarts, jellies, and juice can be made from this low-lying plant.  In the past, children with rakes would come and collect the bilberries to sell at the local markets.  There were still a couple of berries on the plants, and quite a lot of fruit on the patches of Cowberry.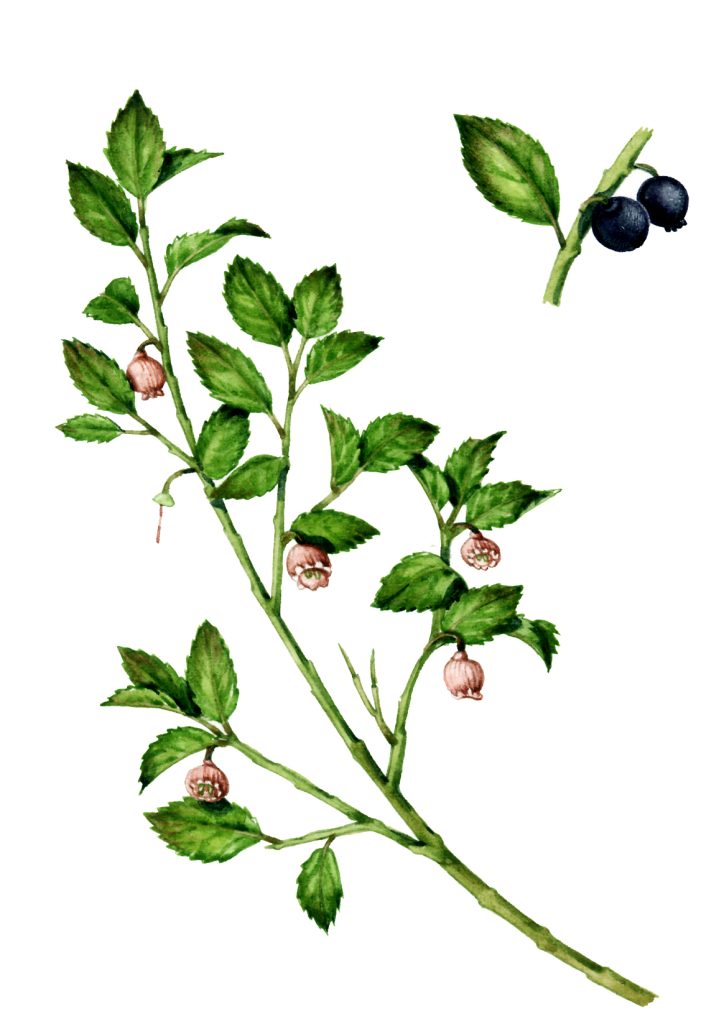 Bilberry Vaccinium myrtillus
Interestingly, the Cowberry and Bilberry have created a sterile hybrid, the "Chase berry" which is specific to Cannock chase.  We didn't see this plant, and I believe it's hard to identify as it produces neither flowers nor berries.  It's worth learning more about, and seeing photos, which you can do on iSpot
Conclusion
Despite the threat of rain, we had a wonderful day.  We learnt tons about the area, had a beautiful walk in the sun learning about the plants, and very much enjoyed our trip to Cannock chase.