Teaching Workshops: Dates for 2024
" Lizzie is always so enthusiastic and flexible in her individual tutoring as well as gifted in sharing techniques with the class. "
Student from Cambridge Botanic Gardens course 2019
Please click through the links to book your places on the workshops listed below.  Places on Lizzie's workshops can only be booked through the organisations which host them.  
Please click on the course name and book your place
Wed Thurs & Fri 15th, 16th, & 17th May 2024 10am – 4pm at CUBG
 Summary  
This workshop will look at leaf variety, and is a chance to take plenty of time to study and illustrate one leaf in detail, in watercolour.  We'll look at using watercolour and mixing greens; shadows, veins and patterns on a leaf, and how to build up layers of colour and detail
If there's time, you'll be able to work on more than one leaf, comparing colour, shape, and vein structure.  Lizzie will be on hand throughout to support and encourage.
Suitable for all levels.

Tues & Wed 11th & 12th June 2024 10am – 4pm at CUBG
 Summary  
This two day course introduces the idea of keeping a botanical sketchbook, why it's useful, compares different people's approach, and will allow students the chance to illustrate plants in situ in the botanic gardens.  We'll also take a quick look at what botanical details to include, and why leaving work as an unfinished sketch can be very liberating.  As it'll be a primarily outdoor session, it's more suitable for those who are comfortable working on camp stools or sitting on the ground.  Suitable for all levels, although a bit of experience with watercolour and pencil could be an advantage.  And don't worry, if it's wet we'll move the session indoors!
Tues & Wed 1st and 2nd October 2024 10am – 4pm at CUBG
 Summary
This workshop takes two days to experiment with botanical illustration in pencil, covering line drawing on day one and tonal studies on day two.  We'll touch on composition, do a bit of basic botany, have tutor demos, and the chance to draw parts and/or whole plants from the garden.
Suitable for all levels.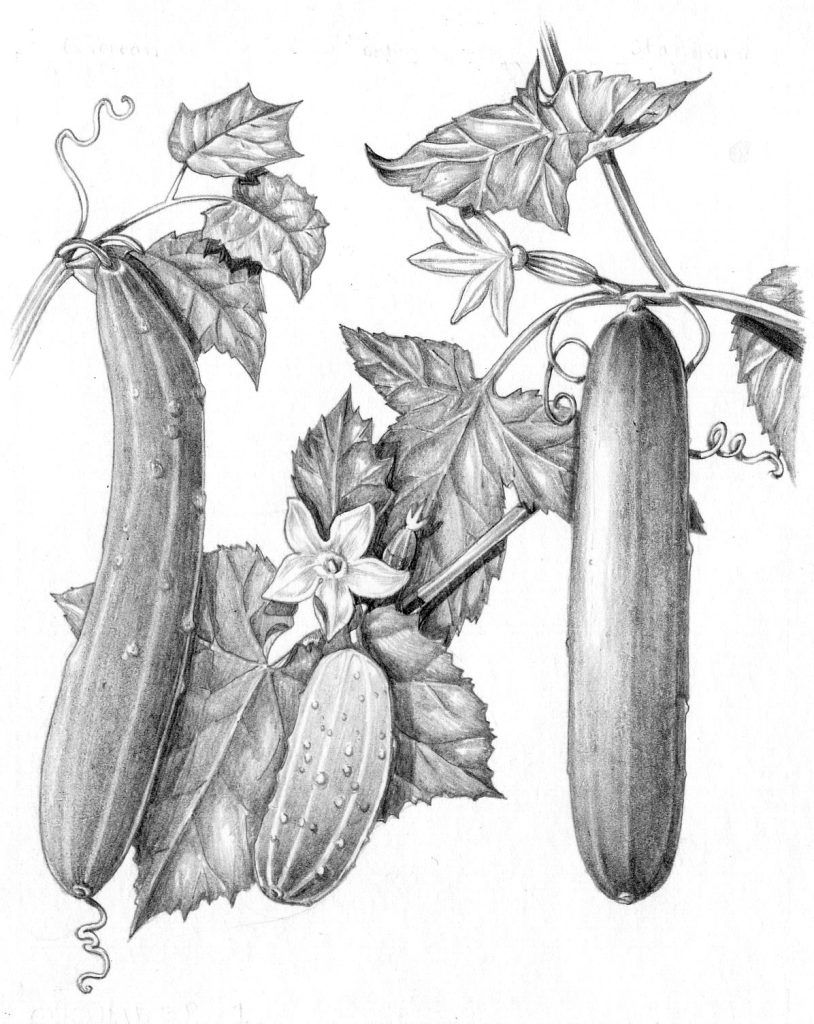 Lizzie is always so enthusiastic and flexible in her individual tutoring as well as gifted in sharing techniques with the class