Wildlife from a Canoe on the River Wye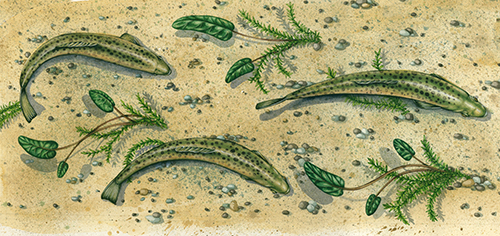 I'm a botanical illustrator, scientific illustrator; and a mum.  Sometimes I can combine these roles AND have a wonderful day out.  This happened recently as the family canoed from Glasbury to Hay-on-Wye (where we live).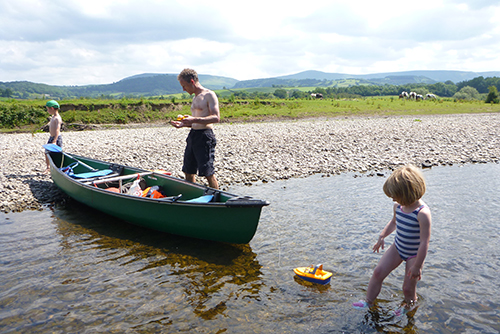 Sunny day with a canoe and the kids on the river Wye
Beautiful demoiselle from the canoe
The first thing we noticed were the Beautiful demoiselles (for more on damselflies see my recent blog).  They were out in force, like flying emeralds glittering across the river.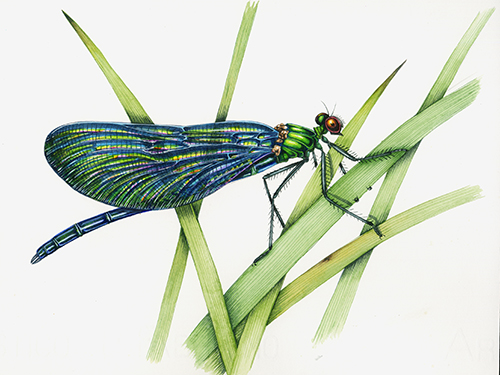 Beautiful demoiselle
Dipper
The next spot was a dipper, one of my favourite birds.  Stout and solid, they peck at insects as they perch on rocks.  They seem to favour  fast moving parts of the river.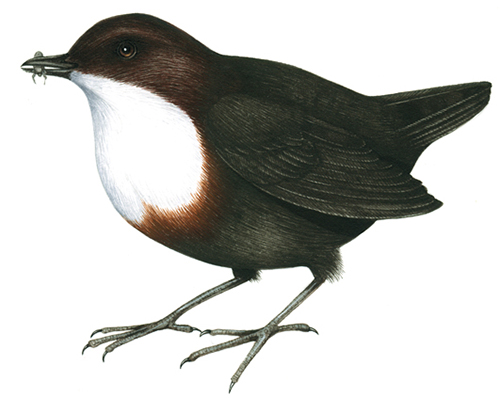 Dipper
Watching fish from the Canoe
I spent some time looking down into the river, spying on fish.  We saw some trout (smaller than these ones).  This explains why the Wye is so popular with anglers.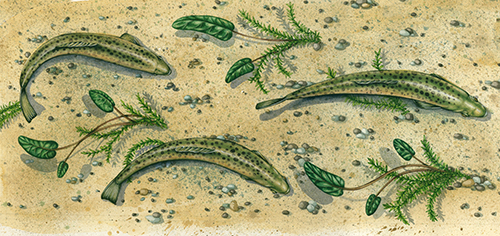 Trout swimming
We floated over a group of what I took to be five large eels.  I was confused by their mottled backs, and the way they seemed to be anchored to the stones.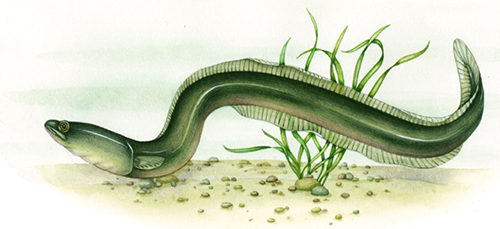 Eel
Having looked online, I realise they weren't eel at all.  They were large lamprey.  Although these are common in UK rivers, it was my first spot.   It was a privilege to see such amazing animals looking so large and healthy.  As there were five of them, perhaps it was one female mating with a succession of males?  I know they migrate from the sea to mate in rivers.  If anyone knows more about lamprey in the river Wye, do fill me in, I'd love to know more.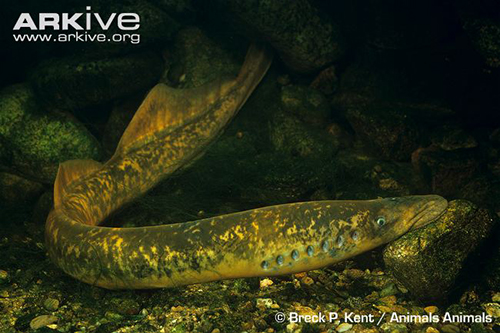 Spotting Birds on the Wye from a canoe
My son spotted a bright yellow bird on the shingle shoreline.  He was outraged to hear it was a Grey wagtail.  "But mum, it's bright yellow!", he complained.  It was only when we got home and I showed the children the illustrations of a grey vs a yellow wagtail in our trusty Bird book by Peterson that he accepted it.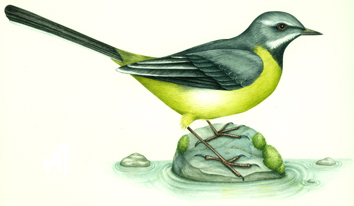 Grey wagtail
We saw a blackbird right on the shoreline, pecking among the stones.  I thought this unusual.  There's no reason why they shouldn't exploit such a rich habitat, but I'd not seen one at the water's edge before.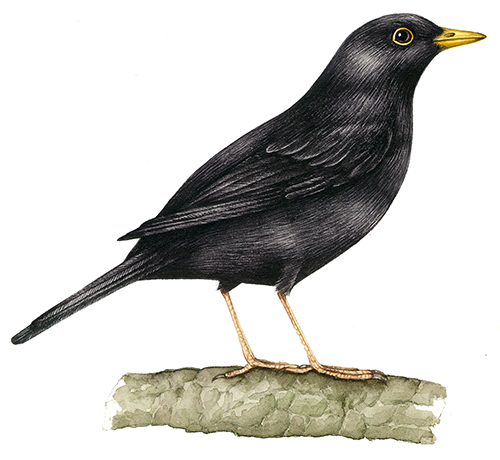 Blackbird
Inevitably, we passed swans.  Most of their cygnets are pretty full-grown by now, and all the birds we passed in our canoe were individuals rather than family groups.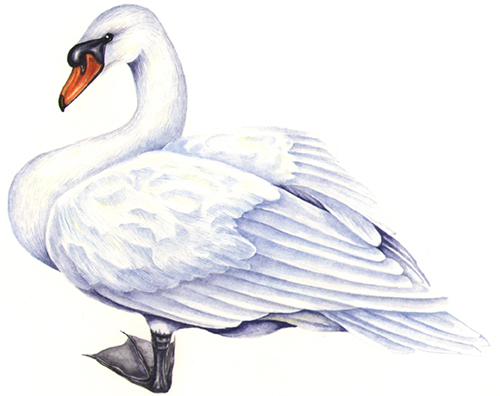 Mute swan
A cluster of six Canada geese were on the bank; from the feathers and bird droppings nearby they spend plenty of time down on the beach as well.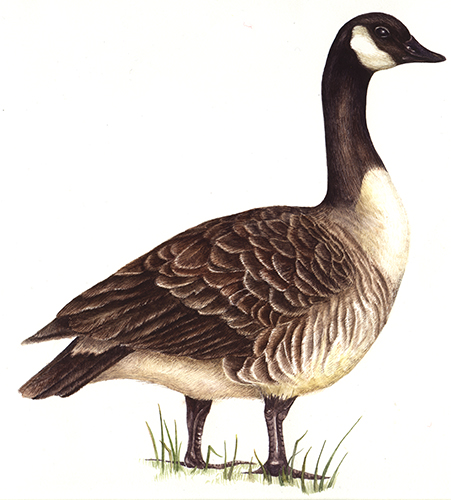 Canada Goose
As we came into the natural harbour formed by the Warren; the sun was still streaming down.  I spotted some banded demoiselle.  They are similar in colour to the metallic Beautiful demoiselle but with clear wings, banded with dark blue.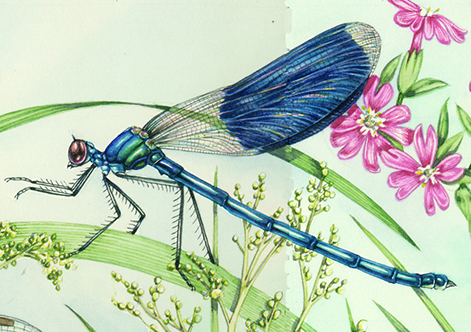 Banded demoiselle (copyright Jersey Post 2013)
It was a perfect day; glorious weather, good company (the children were on good form…), and plenty of wonderful animals to spy on from our canoe.  I am indeed incredibly lucky to live in a place as wonderful as Hay on Wye.
Staying safe in the canoe; my daughter sports a lifejacket and floral crocs.