Festival of the Hedgehog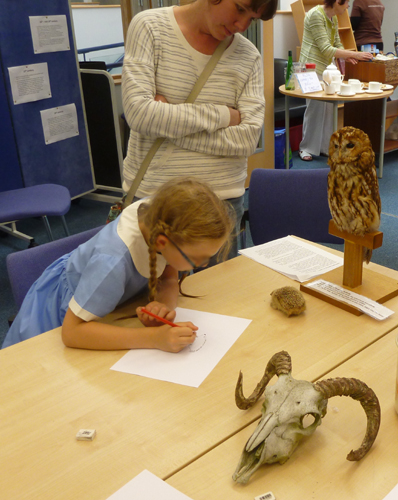 Natural history illustration includes demonstrations of botanical illustration skills, teaching, and loving animals like the humble hedgehog.
Artist in residence during The Festival of the Hedgehog
I was recently asked to be "artist in residence" and to lead a drop-in workshop at Ross-on-Wye's central library.  This is to mark Ross's Celebration of the Hedgehog (the symbol of the town).  I plan to draw in situ, and to encourage any visitors to draw from an assortment of specimens I'm bringing along.
Many of these specimens are my own.  I collect skulls, and now have enough to ask visitors to match the animal to their skull. Interestingly, all the adults mix up the stoat and rabbit skulls.  Every child got the whole selection of eleven animals correct.  Testimony to children's powers of observation, perhaps?  I have a small stuffed hedgehog, which is a popular prop.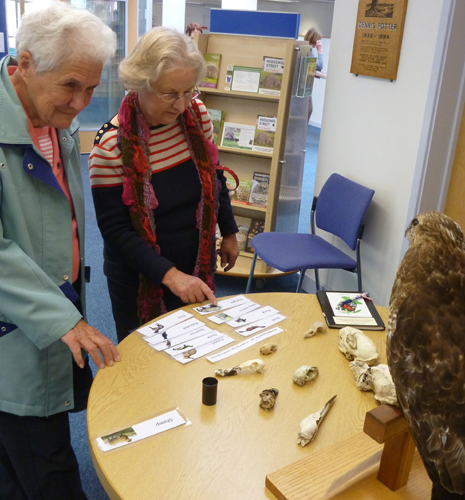 Working on Bamboo during the Festival of the Hedgehog
I have work to do, namely illustrating a bamboo shoot for The Cultivated Forager.  I lay out a stand of postcards, my portfolio, books featuring my illustrations, and my botanical sketchbooks. The sketchbooks invariably get a great deal of attention; people seem to love to have the chance to flick through them, so I always bring them along when I demonstrate.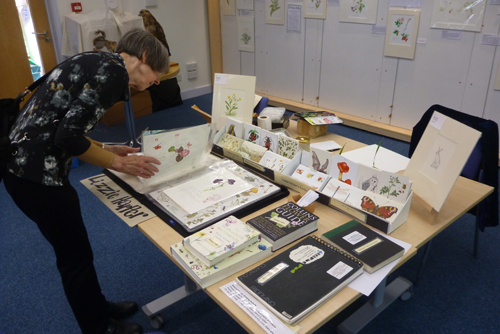 Simultaneously, there is a wonderful exhibition of the Hereford Botanical Illustration Group's work on show.   It highlights species found along the river Wye (but doesn't include a hedgehog!).  The work is of a very high caliber, and the group's organiser, Mary Brewin, has presented it beautifully.  All through the days people and group members stop by to see the paintings and drawings, which makes for a lively and chatty day.
Hedgehog Festival Drawing workshop
The first visitor to draw (Kim Harrison) stays for ages and does an entire series of pencil illustrations of skulls.  Below is a selection of her work.  I was impressed both by her concentration and her enthusiasm.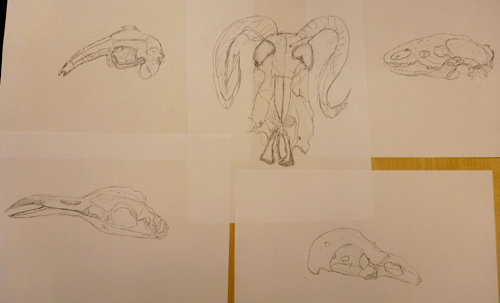 I get on with my bamboo, and have finished it by the time children come in after school.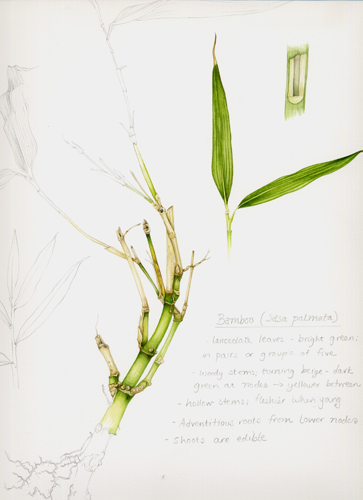 Drawing with kids at Ross's Hedgehog Festival
The kids who come in are brilliant; really up for drawing and inspired by the specimens.  I am lucky enough to have a stuffed buzzard, owl and grey squirrel (on loan from Hereford Museum Resources team) as well as my table of skulls.  I did bring in a bucket of wild-flowers, but clearly they aren't as tempting as the animal specimens.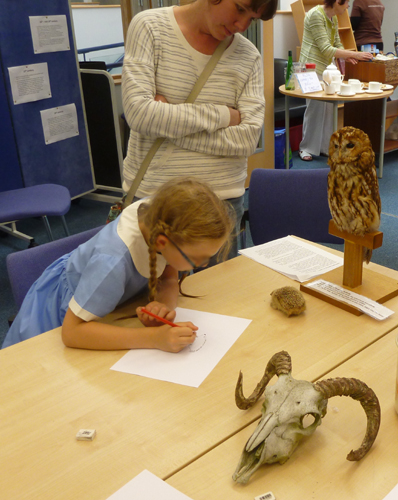 The range of ages and abilities is great. Here's a selection of just some of the lovely work they did: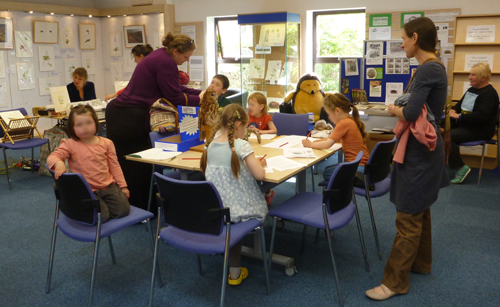 By the end of the day I met and chatted to over 75 people. Ross's Hedgehog festival is a hit!   Lots of wonderful pencil sketches have been produced.  I've sold a painting of a polecat (hooray!) and been paid by my sponser for the event (Western Power).  Endless cups of tea have been drunk.  I'm also reminded of why I love this job, and how very lucky I am to be a natural history illustrator.