Life on Our Planet by David Attenborough
My Witness Statement and a Vision for the Future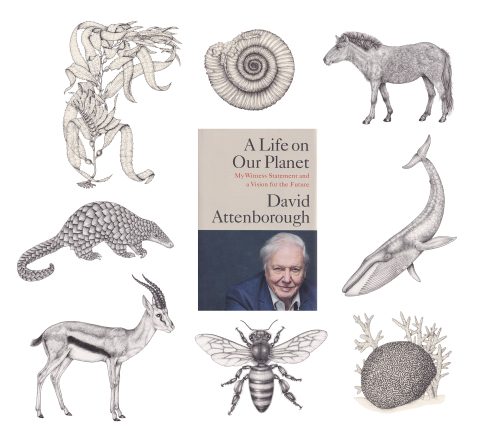 Life on Our Planet required eight detailed pen and ink illustrations, reflecting animals and plants that Sir David Attenborough discusses in this important and timely text.  There was also a map to complete.
Many of the illustrations were straight forward, however reconstructing the extinct Tarpan horse, and fitting the enormous bulk of a Blue whale and the height of Giant kelp onto one sheet posed their own peculiar challenges.
This is the most prestigious of all the titles I have worked on, and I am extremely proud to be associated with this publication.
Read more