FSC Chart Wildlife of burial grounds
Botanical illustrations for identification chart showing common wild flower and plant species to be found in burial grounds and churchyards.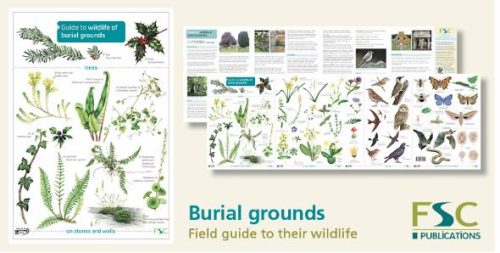 Botanical illustrations for the Field Studies Council Wildlife of Burial Grounds chart. Churchyards, cemeteries and burial grounds are found all across the UK.  Many have become living sanctuaries for wildlife. This chart features many plants and animals to be found, and gives a brief insight into the history and ecology of these special places.
Read more