Natural History Illustration for decoration: Cards and Gift Wrap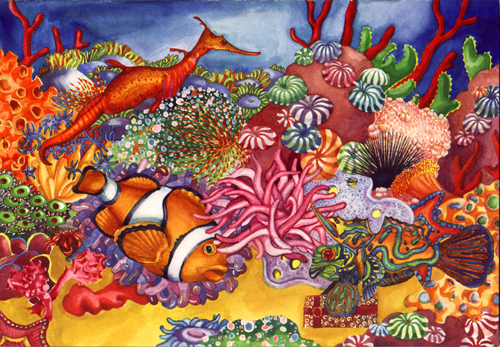 Scientific illustration often results in beautiful imagery; and there's a lot of joy to be gained from knowing that every hair on the stem of a plant or every vein in a dragonfly wing is in the correct place.  A lot of the glory of nature is to be found in its details, and this is what ensures I remain deeply in love with both my subjects and my job as a natural history illustrator.
However, sometimes clients ask for a less precise approach, and want more in the way of decorative imagery.  As I mentioned in my previous blog, Natural History Illustration for Decoration  (which talked about illustrating for weddings, gifts, plate design, and murals) this can make for a more relaxed approach to illustrating, and provide a little light relief from the tougher aspects of getting botanical and zoological details correct.
Natural History Illustration on Cards: Mass produced designs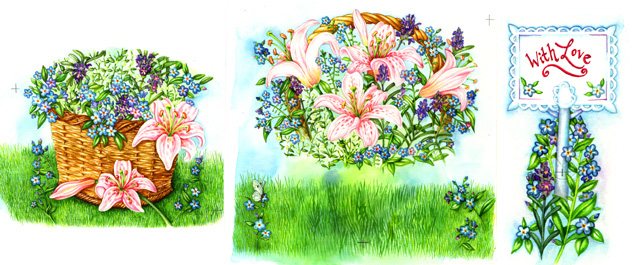 They were complicated in that each card consisted of three parts, and had to be very specific in size and shape.  the painting of the flowers was fine, and it was a treat to be able to go a little over the top with colours (I often tend to do this when not painting from life), and to not be concerned with exactly where the leaves attached to the stem.

Natural History Illustration on Cards: Home made designs
I also make birthday cards for family.  Again, these can be a combination of natural history illustration with far more decorative elements.  I particularly enjoy working into a card's border, using a craft knife and shiny paper behind to create a decorative lace effect.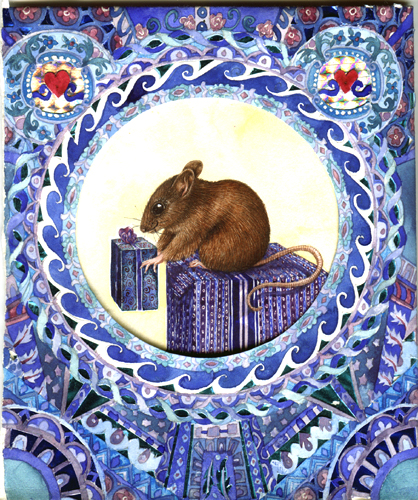 I can also throw caution to the wind when doing cards, and take the liberty of anthropomorphising the animals I paint.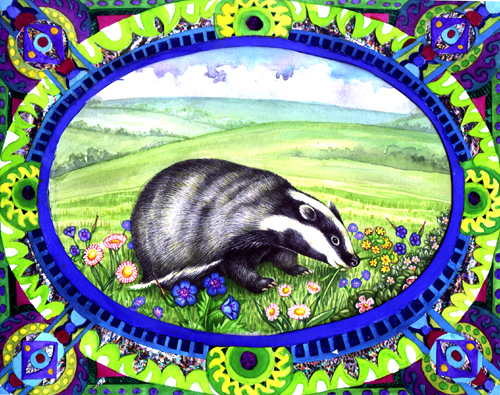 I allow myself to produce less polished illustrations if they're for friends' cards.  Greetings cards also give me the chance to paint and draw things which are of interest to me at that time, or mean something to the recipient.  For example, this nautilus card was the result of a long discussion with my partner about cephalopod intelligence (really clever molluscs, did you know an octopus can unscrew the lid from a jar to access food inside?)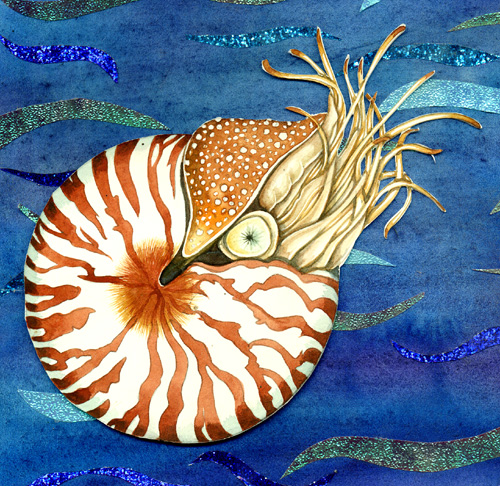 Another card for him came after being deeply inspired by seeing the "Illuminating the Renaissance" exhbition in the Royal Academy, back in 2004.  The wood sorrel is there because it's a plant we always eat when out walking in the spring (see my Edible Plants blog from April this year.)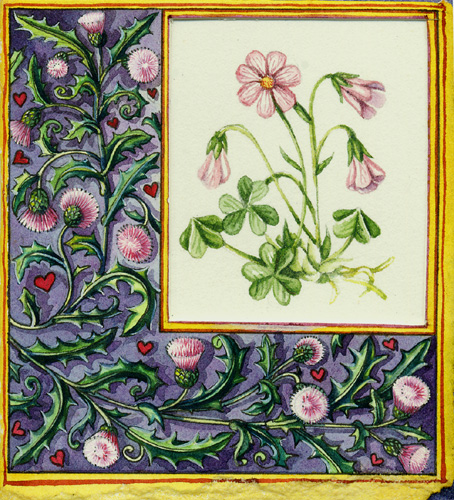 One final card I did exemplifies the point about being self-indulgent with my palette; the thing that always strikes me about coral reefs is how vibrant they are.  This card let me flatten the whole scene into bright areas of colour and pattern.  In truth, it has very little to do with the reality of natural history illustration, but was a lot of fun.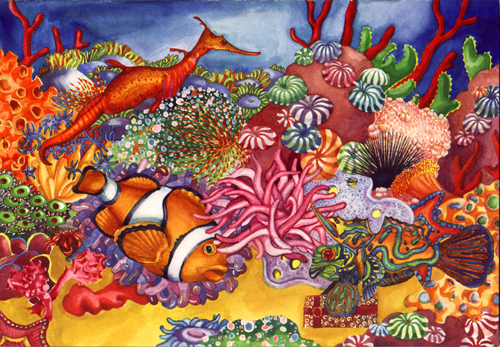 Just because an illustration is to be used on a card doesn't preclude it from involving accuracy.  This card is a pretty accurate illustration of a friend's cat, and I painted it in much the same way as I would any mammal.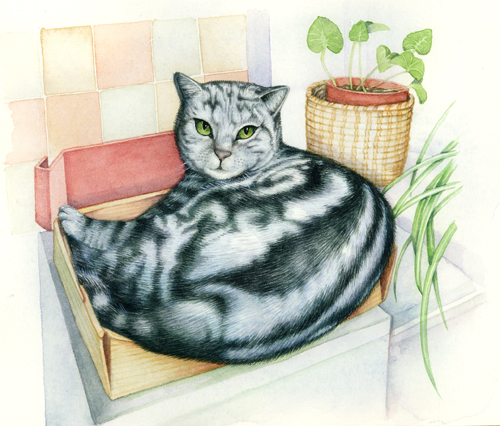 Natural History Illustration on Gift wrap
Another set of examples of where my scientific illustration has been used as decoration is in this series of three wrapping paper designs I did.  They're collages of beetle, floral, and butterfly illustrations.  Despite touting them around to a couple of relevant companies they weren't taken up.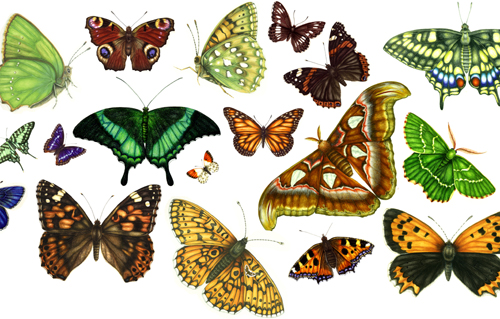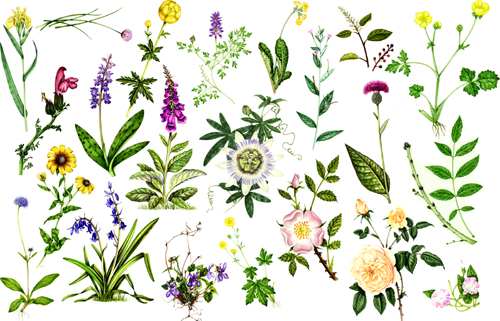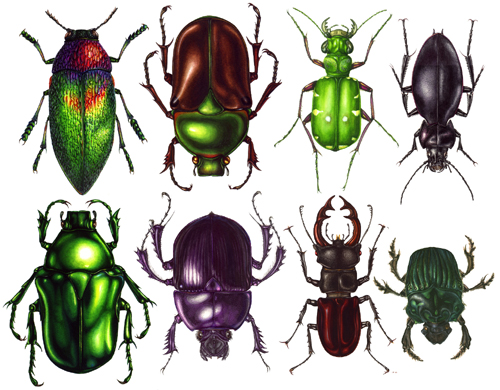 Similarly, when I approached high end bath and beauty companies with mock-ups of packaging design based on my botanical illustration there was little interest.  Perhaps the design community doesn't find scientific illustration used as decoration appealing yet; personally, I think there's great scope in this field, and I for one would be more than happy to work with greetings cards, wrapping paper, and packaging designers on any ideas they may have.
In the meantime, I'd better get back to illustrating different species of grass; a subject that I adore painting.