Botanical illustrations, coccolith, and a peacock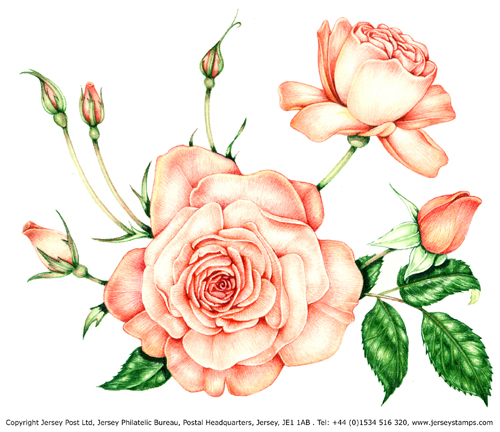 I have finished the last of the illustrations for ZSL Whipsnade Zoo, and am just waiting to hear if any alterations are needed before sending them off.  By far the hardest illustration in the set was the pair of peacock, whose complexity dwarfed any of the deer and antelope.
Peacock trouble
I think the problem with trying to get the right colours on the peacock tail relates to irridescence.  In the past, I've tackled subjects who glimmer and glitter (hummingbirds and butterflies come to mind), but the expanse of the peacock tail was really tricky as it couldnt be tackled as a flat surface in the way a butterfly wing can be.  I decided to try and simplify each tail feather, but had all sorts of crises before completing it.  In fact, if was only the final few touches of a clear water wash, and bringing some turquoise further down the shaft of the feather that solved my problems.  I feel quite chastened to have found an illustration so hard, and although the end result is satisfactory, I'm not delighted with it.  So here it is: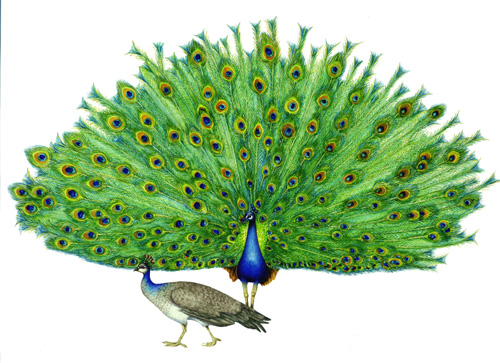 Coccolith
Next job up was the rough of the coccoliths for BBOWT.  This was rather fun.  I had micrographs of different coccolith scales as reference, and an image of another species of coccolith with a similar superficial appearance.  In effect I had to replace the scales on my reference with those of A. constrictus.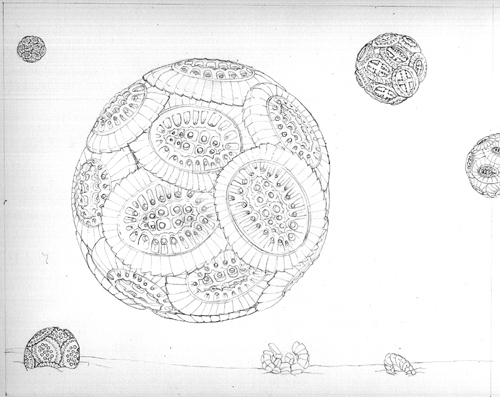 Pitching for a Botanical illustration job
The most exciting part of the week has been an approach to possibly work on a job which could stretch over a year, and which is shrouded in secrecy (I love the fact that in the small world of natural history illustration there are clients who require total confidentiality, it's so very cloaks and daggers!)  There will be serveral illustrators considered, so we'll have to wait and see what happens.  A couple of the images I supplied for the client's consideration are below.  Wish me luck, I really want this one!