Natural history illustrations for ZSL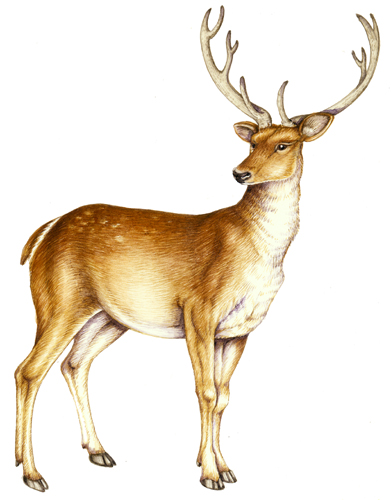 I thought this week would be exclusively about marketing and getting more than 400 Christmas promotional cards featuring my illustrations in the post; however, it's proved a little more interesting than that.
ZSL Whipsnade zoo
I got a commission from ZSL Whipsnade Zoo to paint illustrations of  ten antelope species, and three other creatures.  I'd never heard of two of them, a mara, and a Barasingha, so it was great fun to research them.  Here's the final of the Barasingha: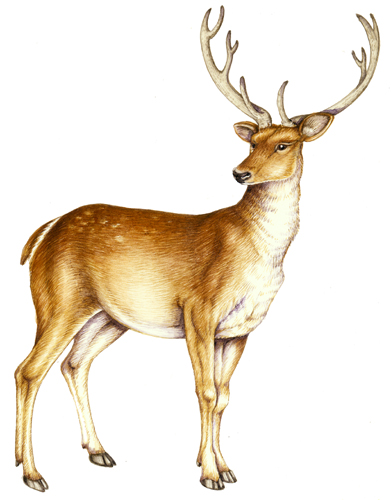 and the rough of the mara.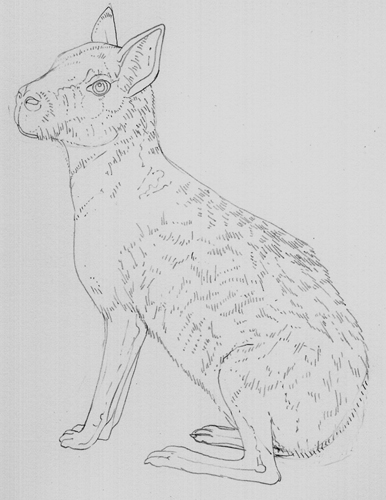 There's also a pair of peafowl needing an illustration, I simply can't wait to get my hands on those electric greens and blues, and took a great deal of pleasure in making absolutely sure the female was completely ignoring the male's display. Here's the rough: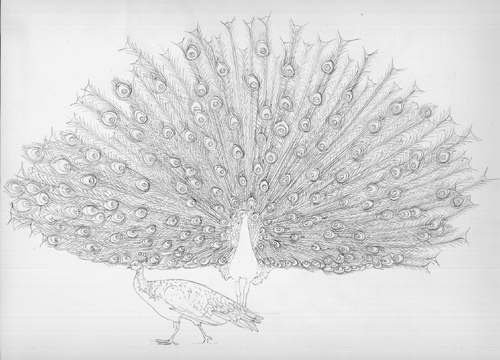 Ash Die-back
I also completed my illustration sheet of ash dieback symptoms which makes me feel very bleak indeed, especially the image of the tree with the thinning crown.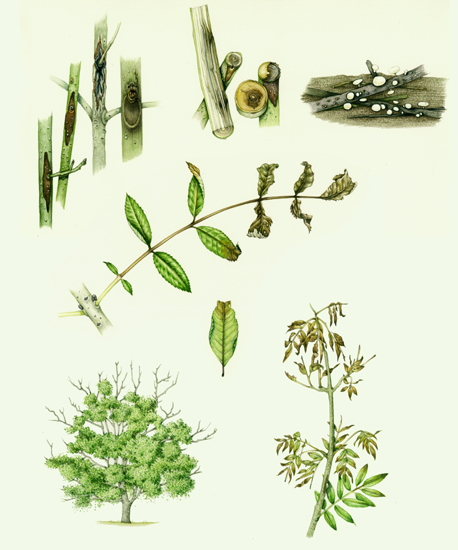 There's also a job that's come up for Bucks, Berks and Oxon Wildlife Trust illustrating a coccolithophore, a fossilized creature that makes up lots of our chalk.  I look forward to working on this; in the meantime have a look at these glorious micro-photogrpahs of them.  Truly incredible and very beautiful.
And the post-box is groaning; I got my promotional Christmas mail-shot done and dusted!