Fungus, lichens, and dragonflies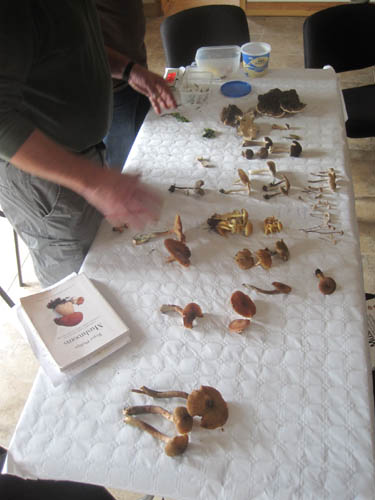 This week has been a treat; although I've been working in the studio, I also got to be out in the countryside looking at fungus.
First was a day studying Lichen and fungi with Ray Woods, a mycological expert, at Gilfach.  Organised by Radnorshire Wildlife Trust; we got to search for fungus, learn about their biology and classification, and have lots of cups of tea.  The part on lichen was equally amazing as we learnt about fungi competing for symbiotic algal species needed to become a "lichen", and got to key out species with the help of a dissecting microscope.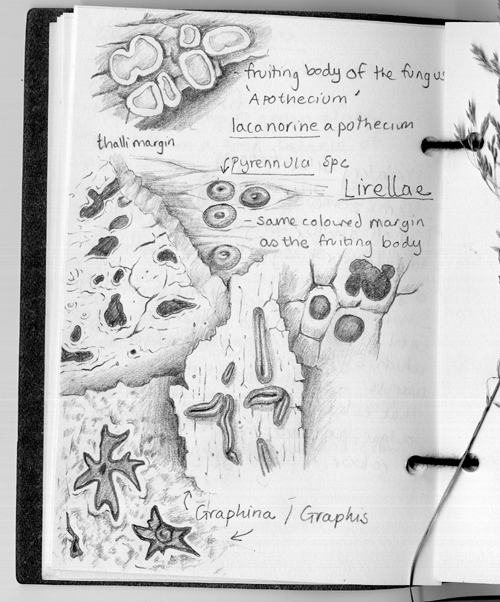 Today was the Fungal Rummage, at Wooton Devreaux farm organised by Dave Prescott of Hereford New Leaf.  Talks about the usefulness and wonder of fungi (for example this amazing insectivorous one) were preceded by a nature walk where we found lots of different species, and had a good go at keying some out. Tea and cake, and a good turnout made this a brilliant event that I was proud to be involved with.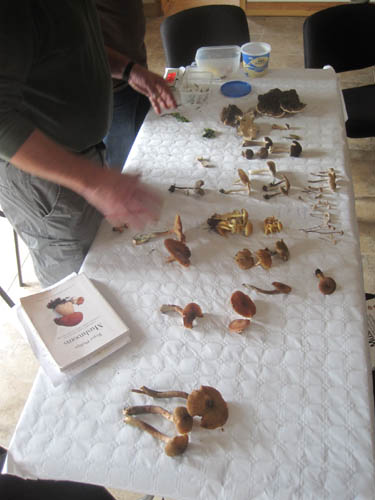 Work wise, I've finished the proper rough of the dragonflies, and am now following up feedback before getting onto the painting stage.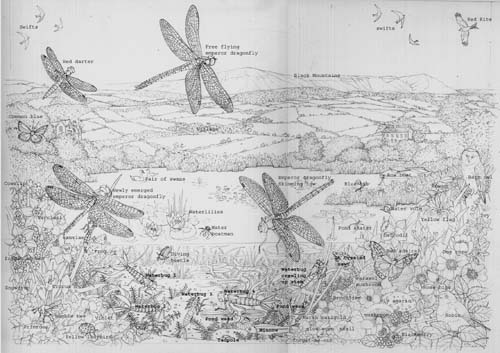 I'm pleased with the composition; the dragonflies and nymphs forming a loose oval which should keep the eye moving around the whole illustration.
A new job's come in, hen harriers chasing a red grouse in moorland.  I'm looking forward to getting going on that one.
I've also been sorting through my reference, a hideous and seemingly endless task which needs doing every few months.  Alphabetical files, glue, hole punches, and scissors sprawl across my desk.  But next time I need an image of cows grazing in a river, or a reed bunting; I'll know exactly where to find them!