Botanical Illustrations, a Sparrowhawk, and some Butterflies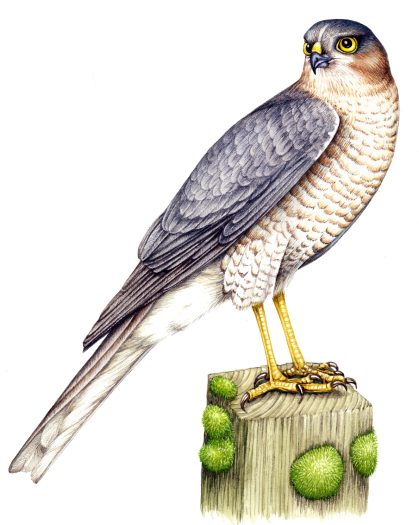 Botanical illustrations Commission by Rodale
I've just finished a whole set of botanical illustrations for "Rodale's 21st century Herbal" by Michael Balick; a mix of full watercolours like this cross section of an Echinacea;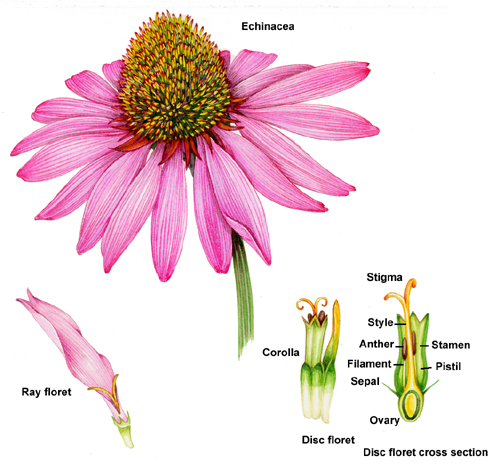 pen and ink with colour wash, like this sheet of seeds and fruit;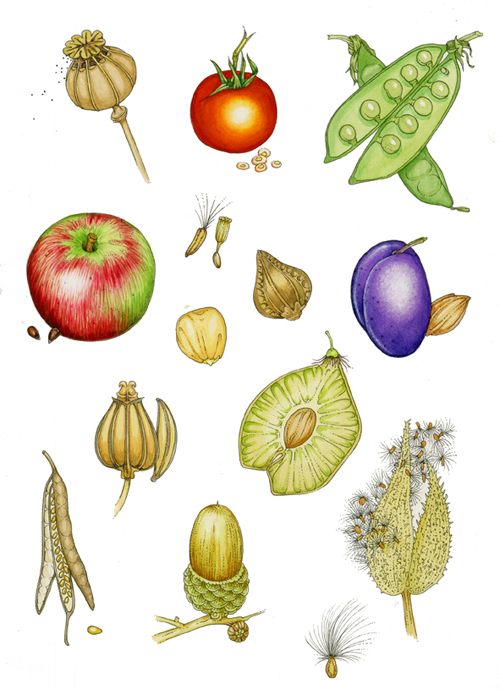 step-by-step gardening illustrations like this layering of marjoram,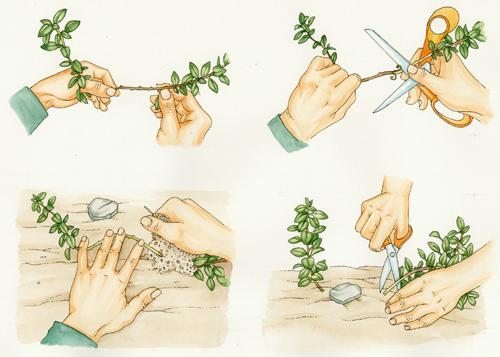 and a bundle of garden plans.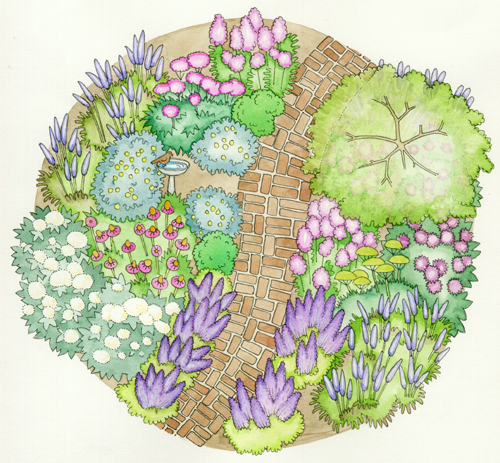 Thoughts on Social Media
I've recently been giving some serious thought to the pressures of social media, and have realised I've been spending far too much time scratching away at the keyboard, and not enough with a pencil in my hand.  I've resolved to only post to Facebook, Pinterest, LinkedIn, Youtube, and twitter once a week or less; to write simpler blogs in amongst the more time-consuming step-by-step ones; and to update my online portfolio sites (AOI, Illustration Cloud, Contact-a-creative, and Medillustration) once a fortnight instead of whenever I can.  I feel as if a mighty weight has been lifted from my shoulders, and am hoping this decision won't see my website tumble into the void instead of being up there on search engine results.
Heath Fritillary butterfly
I've also finished a private commission to do a heath fritillary butterfly.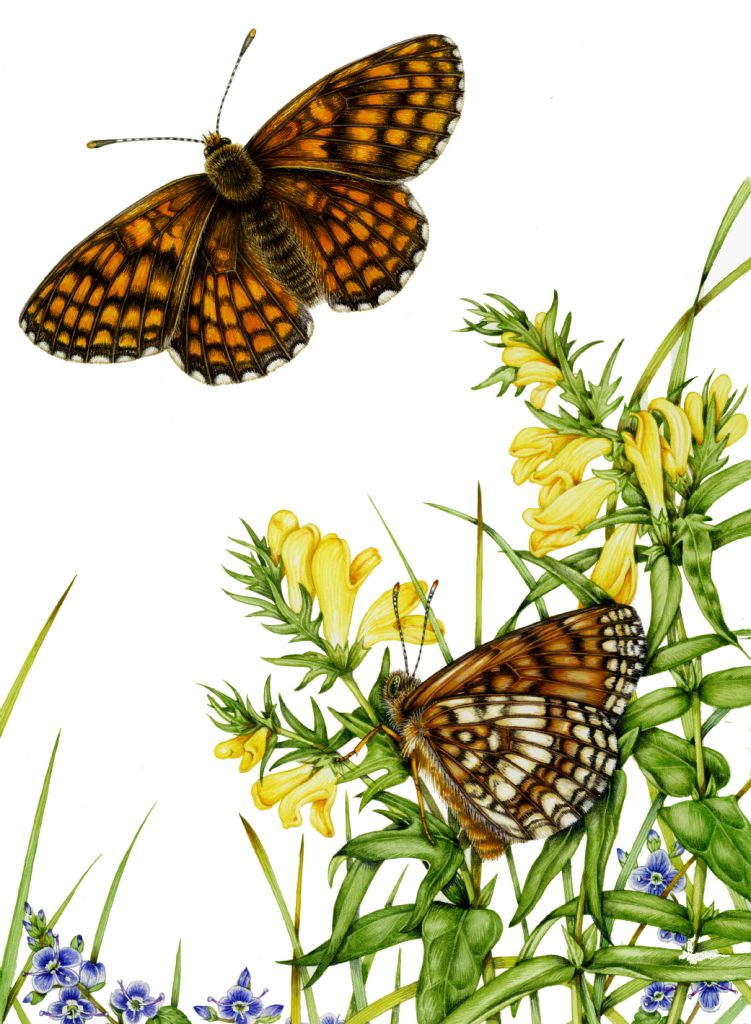 Other commisions
I've been approached to paint an invented amalgam of a yak and a zebra for a band called Yabra.  I've painted a sparrowhawk for my long-suffering partner's birthday card.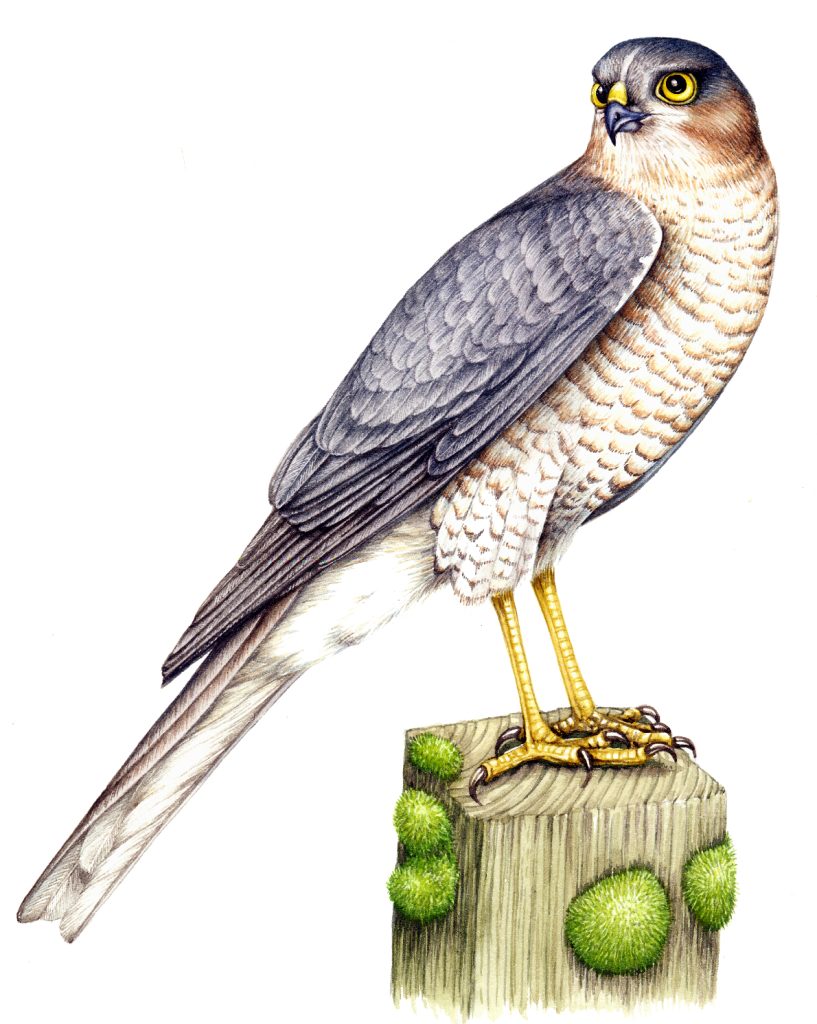 Finally, I've begun work on some test illustrations for a book on bonsai gardening, comparing different mediums to work in.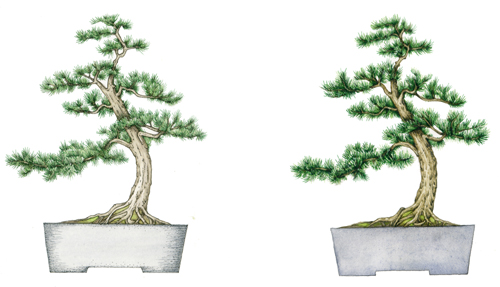 Here's hoping people won't be too disappointed by these shorter and simpler blogs, but a girl's got to get some painting done!