Dragonflies and a botanical illustration of a dandelion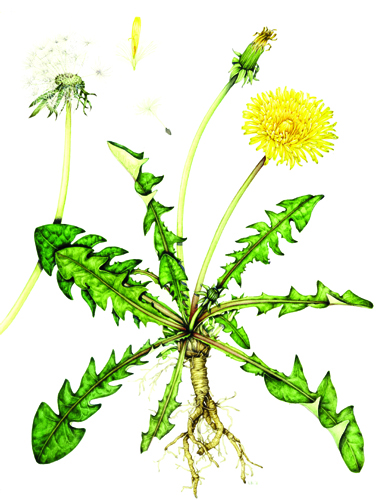 I was away in Swaledale most of this week, painting a bathroom blue and walking about in mud.  As always, it's incredibly beautiful up there, but half term is not condusive to getting work done. It was hailing and sleeting as we left, so returning home to sketching a dandelion was no hardship.
I've been told I can post the final of the Dragonfly piece on my blog, so long as anyone who knows the client makes certain her husband and kids have no inkling of its existence before Christmas.  For more on how I went about piecing together this illustration, please look at last week's blog.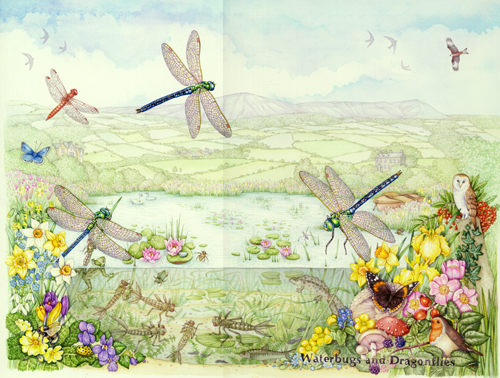 Here it is, and now it's off to be framed at our superb local framers, Fitting Frames.
I've just been able to re-unite my dandelion painting with its owners after its trip to London for the Images 36 Exhibition, and am pleased it'll finally be up on their wall (they purchased it in May…)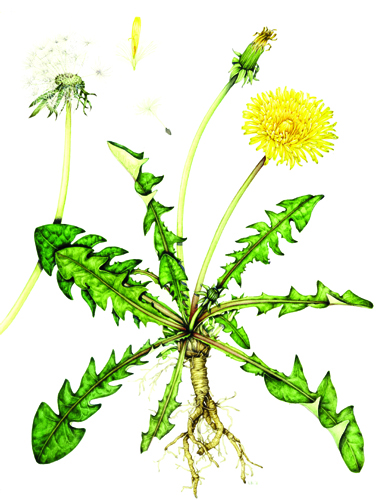 On Wednesday I'm teaching a workshop on illustrating grasses, and have at last sourced live flowering grasses as well as the dead variety: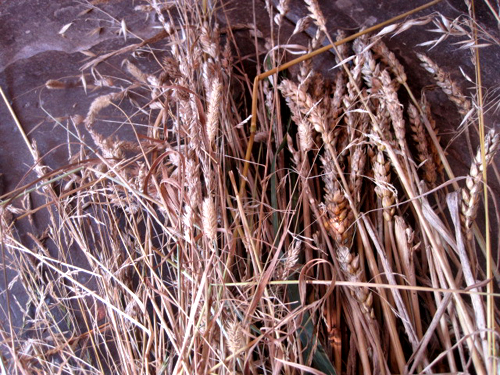 The challenge is to make this collection of straw and hay into a fascinating and challenging drawing excersize.  I'll let you know how it goes; I'm rather looking forward to it.
This week I'll alter the Arable landscape for Natural England (and hopefully get going on the final) and draw up some roughs for Antenna Creative, who produce interpretation boards for North Wales Wildlife Trust.  I'll also get the proof of my Christmas card from the printers.
Finally, the best news of the week is that the heater in my studio is working again!