The Ups and Downs of an Illustration Career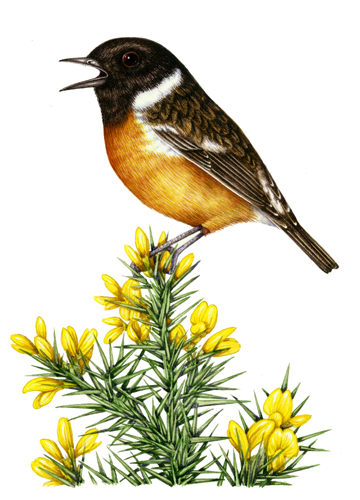 Life as an illustrator
I am, and have been, a free-lance natural history and botanical illustrator for about 20 years now; and it is by no means an easy career path to plough.  However, in today's blog I'm going to explain some of the drawbacks, then show why being an overworked and underpaid illustrator is, in truth, a worthy and a wonderful way of life.
Generally I avoid airing my personal concerns and politics, so today's blog will feel rather different from my normal ones, and will be a one-off.  I also want to stress that all opinions are my own, and founded on personal experience rather than anything more wide-ranging.  To lighten the text I'll pop in some of my more or less irrelevant natural science illustrations done over the years.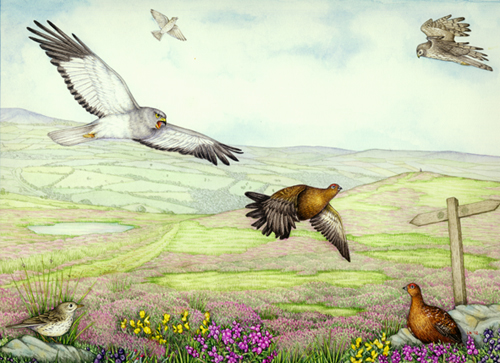 Recently I've found pursuing the career of a natural history illustrator increasingly difficult.  Sometimes I feel like despairing, and from time to time I look enviously at friends with better paid, more normal jobs.  There are three main reasons that make being an illustrator right now difficult.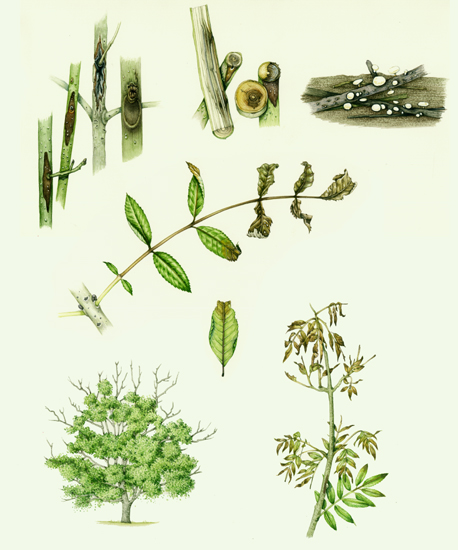 Symptoms of Chalara Ash die-back disease caused by the Hymenoscyphus pseudoalbidus fungus (self initiated)
Difficulties: Lack of governmental support
The first is quite recent, and makes me sad.  I get the feeling, personally, that the current government of Britain doesn't have an enormous interest in the creative industries, and some new policies (like tax cuts) are hitting creatives across the board.  Unless your business is making a year-on-year profit, it feels like the current government thinks your work is pretty unimportant.  This isn't good for a girl's self-esteem, nor for the illustration industry as a whole.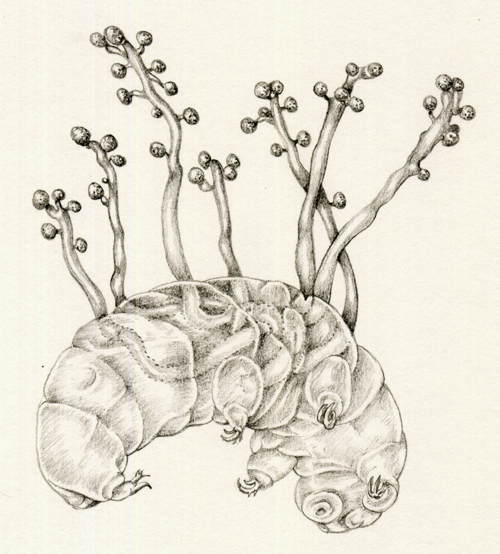 Tardigrade parasitized by the Ballocephala fungus (From The Naming of the Shrew  by John Wright, Bloomsbury)
Difficulties: Copyright grabs
The second obstacle relates to clients, who are definitely out there, and definitely want illustrations doing (which is clearly A Good Thing).  However, there's a small but persistent minority who insist on trying to grab universal copyright on everything they commission, and who refuse to be flexible or negotiate.  This means you either can't work with them, or have to sell your copyright which is something any self-respecting illustrator should balk at.  (Please visit the Creator's Rights Alliance for more on this, and the Association of Illustrator's website. In fact, visit and join the AOI for support in every aspect of life as an illustrator, they're great.).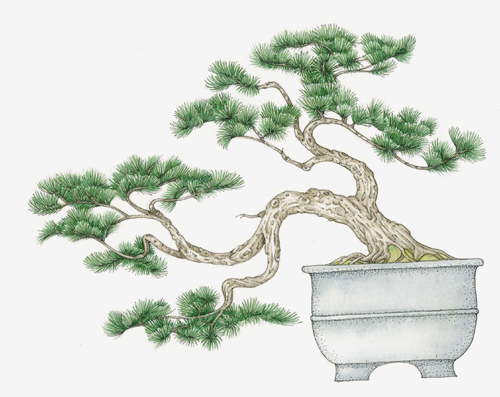 Semi-cascade bonsai tree.  (Dorling Kindersley 2014)
Difficulties: Does the client understand the process and what they want?
Some clients; again, a tiny minority; don't seem to understand quite what they're commissioning when they ask for artwork.  They'll set absurd deadlines (24 hours from a phone call to a finished piece isn't unheard of) or ask for massive alterations to a final piece.  Unfortunately, a hand-drawn illustration can't be altered by a computer, but needs to be re-done in its entirety.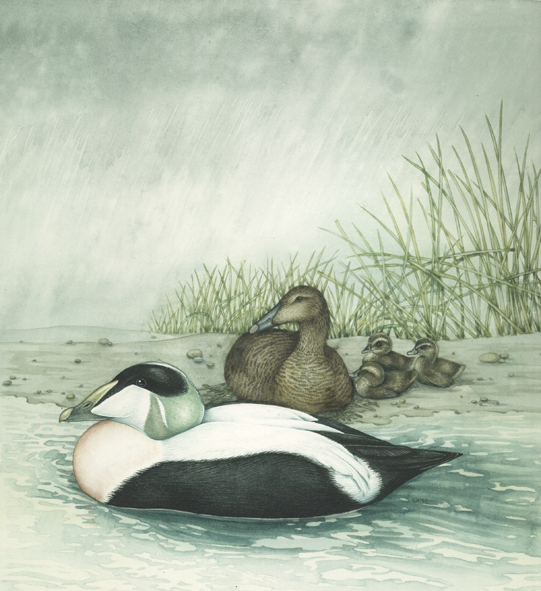 Eider duck family (private commission)
Difficulties: Rates of pay
The last substantial downer is rates of pay in the industry which, in many cases,  haven't changed much since the mid 1980s.  This means you frequently end up putting in very long hours for very little financial reward, which can be deeply demoralising.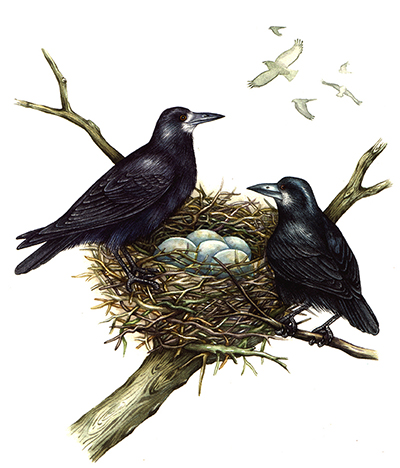 Rooks and rookery (Wildfowl & Wetlands Trust UK)
Being an illustrator: Why it's worth it!
HOWEVER, I refuse to be downbeat about the career choice I've made and continue to love, despite the pitfalls.  "Why bother?" I hear you cry.  Let me explain.
Firstly, illustration is open to endless diversification and opportunity.  You feel you're not making much from your work?  Try and present your work to new clients.  Approach companies producing stationary or gift-wrap.  Talk to designers working on homeware or packaging brands.  Get some jigsaws or giclee prints of your work made and sell them through an online outlet such as Etsy.  Keep imagining where your illustrations could be, and harness the power of the internet to reach out to all those hundreds of potential clients through free online marketing (social media platforms) and email.  It's only your imagination that limits the places your illustrations could be used.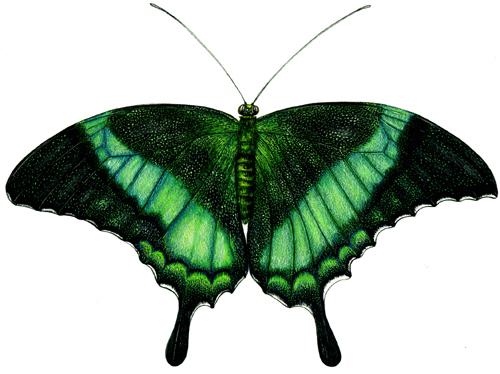 Emerald Swallowtail (self initiated)
Being an illustrator can mean being loved
Secondly, enjoy the fact that, if you're lucky, quite a few people will love what you do.  It isn't everyone who gets praised by strangers for the work they do (does this happen to your average bank manager?  Plumber?  IT consultant?)  We're incredibly fortunate that we can garner flattering comments when we show what we do by illustrating in public, when we have exhibitions, or if we post a new illustration onto facebook.  People are generous with their feedback, and we're lucky enough to be in an industry that makes it easy for people to see and appreciate what we do.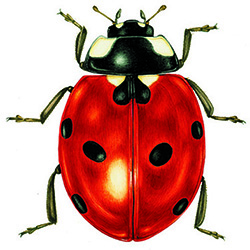 Seven spot ladybird (private commission)
Illustrators can be immortal!
Another thing that keeps me going, and feeling positive, is the longevity of what we as illustrators create.  When I complete a painting of a Ladybird, in all probability that piece of paper with that arrangement of pigments on it will last for some time.  It'll probably outlast me.  There's every chance that many of my illustrations and sketchbooks will outlast me.  Some may last generations, tucked in an attic somewhere, framed in a corner of a house.  Perhaps a few scraps might turn up in a hundred, maybe a few hundred years.  I'll be long gone and forgotten, but this tangible trace of what I created will still exist.  And, I hope, might still give some pleasure to the viewer.  Not wishing to brag, but how many telecommunication bids or local council directives have such a potentially long life-span?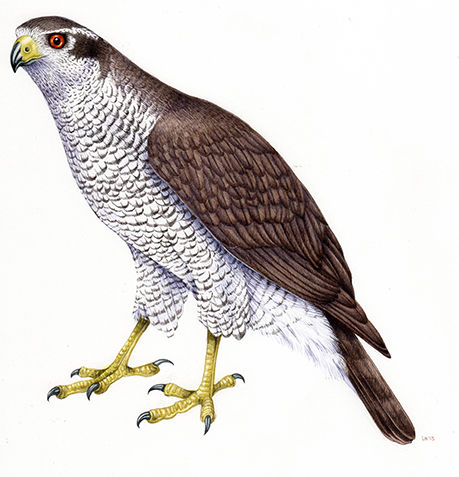 Goshawk (private commission)
As illustrators, what we do contributes in some small way to the tapestry of our culture, and to the history of artistic endeavour in the UK.  I love that I'm a tiny part of something so important, so sweeping, and so utterly exhilarating.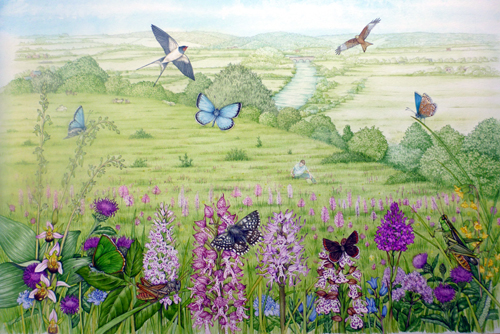 Hartslock Reserve Landscape (Bedford, Berkshire and Oxon Wildlife Trust)
In conclusion…
So yes, the hours can be horribly long.  The pay can be painfully low.  Those in power may underestimate the value of what we do.  However, I wouldn't change my career for a moment; the benefits of bringing visual pleasure, helping to promote scientific knowledge, and the feeling of joy and permanence I get from producing my illustrations is worth more than any amount of monetary gain.  Let the hedge fund managers have their bonuses, posh cars and high status; I have the ability to create, the passion to love producing my illustrations, the opportunity to work in my own way and to my own hours; and I wouldn't change that for anything.
There's an article by yours truly in a similar vein available to read on "How I got the Job" if you're interested.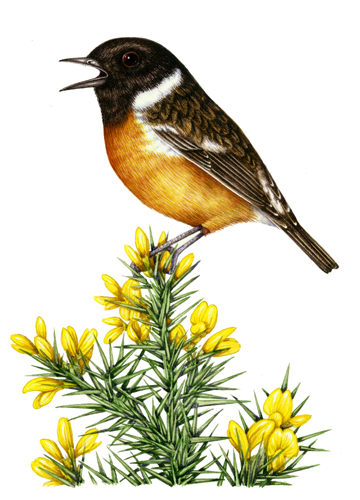 Stonechat (Radnorshire Wildlife Trust)