Natural History Illustration on Greetings cards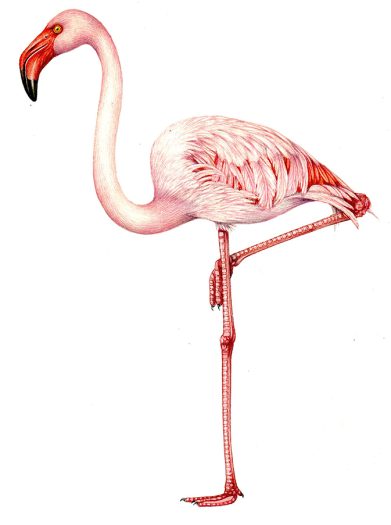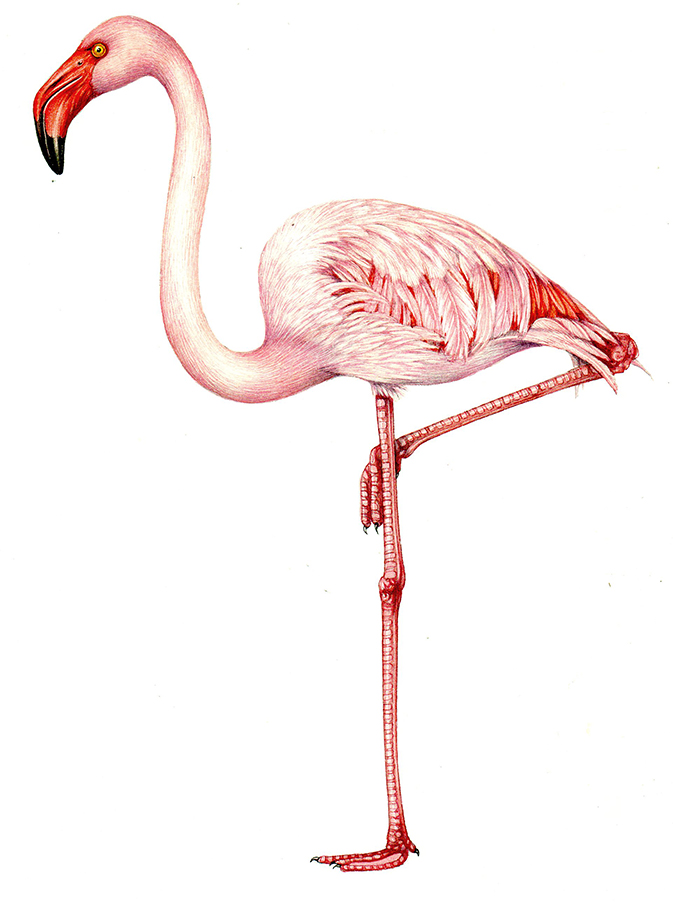 Recently I was commissioned to do a series of natural history illustrations for greetings cards produced by Gallery One, in Dubai.  After some discussion, seven animals and plants found in the United Arab Emirates were agreed on.  I got to work.
As the species were based so far from my home in the UK, I had to rely on photo reference.  This is always tricky as you need to ensure accuracy of your sources, and be absolutely certain you're not just copying someone else's photographs.  (This is copyright infringement and must be avoided).
Saqr Falcon
First was the Saqr falcon.  I was fortunate to get to paint this bird.  I love the black specklings on the pure white feathers, and was fascinated by the  hunting regalia I was asked to include.  Gallery One suggested I use the website of the brilliant photographer Tariq Dajani for reference.  The birds he photographs are valuable pedigrees, the whiter the bird the more prestigious.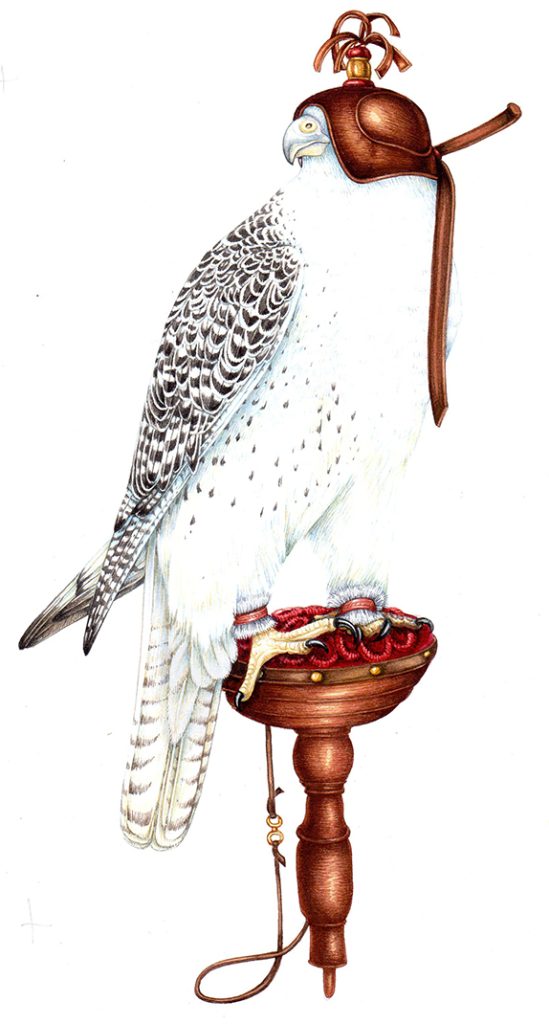 Desert Rose
Next I completed the Bourgainvillea and Desert rose, tricky without reference, but infinitely beautiful plants (for more on how to paint a plant without having the specimen to hand please check out my blog).

Bourgainvillea
The Bourgainvillea Glabra pink was also done without the plant, but as I began mixing colours for it a friend who works at Tomatitoes bar in Hay-on-Wye let me know she had one in a pot, and I'd be welcome to take a bit.  Which I promptly did.

Camel head
There was plenty of reference to use for the camel head, I wanted him to look aloof and elegant, and the endless photos of camel markets were wonderful for this.

Arabian or White Oryx
The Arabian Oryx was straight-forward too, although it required a good deal of research to establish what markings on the animal's flanks were "typical" for the species.

Greater flamingo
I absolutely loved illustrating the Greater Flamingo.  Mixing up the orangeish pinks was a real challenge as the hues vary so much from bird to bird, but working into the extraordinary legs and the tiny golden eye was a joy.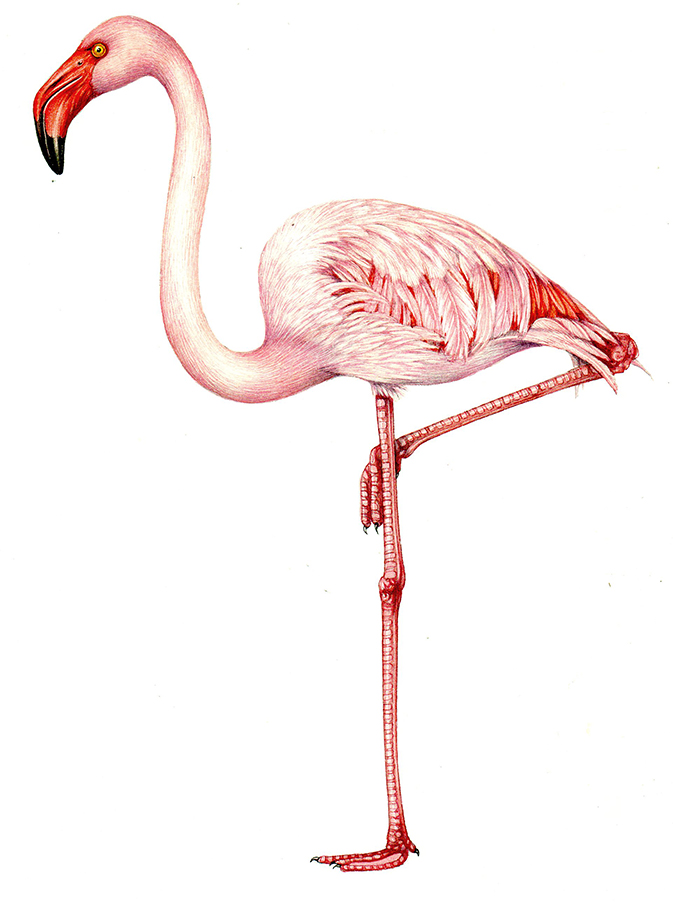 Arabian Horse
When I saw Gallery One wanted me to illustrate an Arabian horse I paused.  Not only am I rather frightened of horses (I think it's their big teeth), but I also wouldn't know an Arabian pedigree stallion from a shetland pony.  Which is where Amy Dragoo of AK Dragoo Photography and Selena Frederick of Cheval Photos helped out by allowing me to use their stunning photos as reference and gently telling me which horses were in fact Arabians.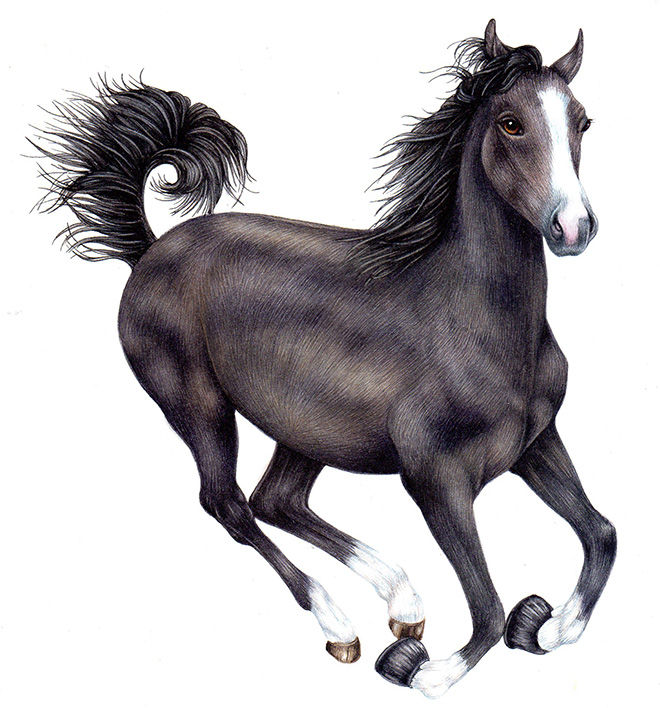 Getting the colour right on this grey animal proved exacting.  There was plenty of blue required but also sandy tones, and purplish colours.  It was a real case of layering it all together with tiny strokes and hoping for the best.  As a thankyou I provided the horse's owner with prints of the illustration.
Date Palm
Last up was the trickiest of the bunch, the date palm.  There was plenty of reference of the trees in the distance.  But getting good images of details of the tree trunk, and the ripening dates was a challenge.  Settling on the correct shade of green for the palm fronds proved quite a headache.  I was relieved to have it finished and looking more or less acceptable.   This is not my normal response to getting an illustration completed.   Generally, I enjoy producing work, and am happy with the finished piece.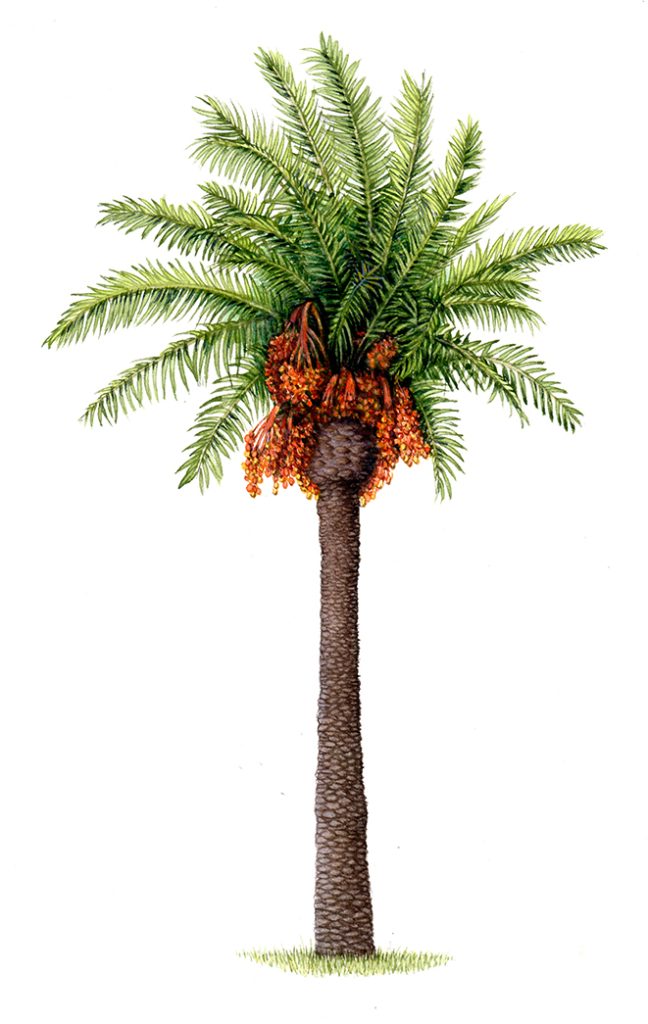 As a group of illustrations these were wonderful to work on.  They were a very different palette from the European and American species I paint more often.   It was a treat to have such a wide variety of subjects to draw.  I can't wait to see the cards once they're produced!