First ever blog – Sketchbooks and landscapes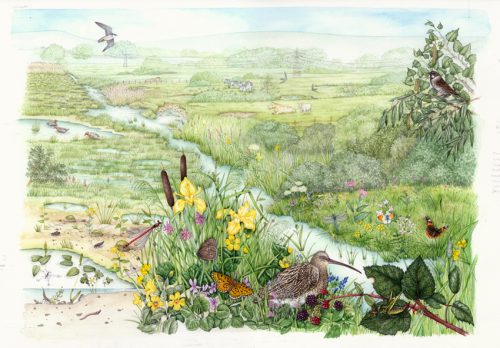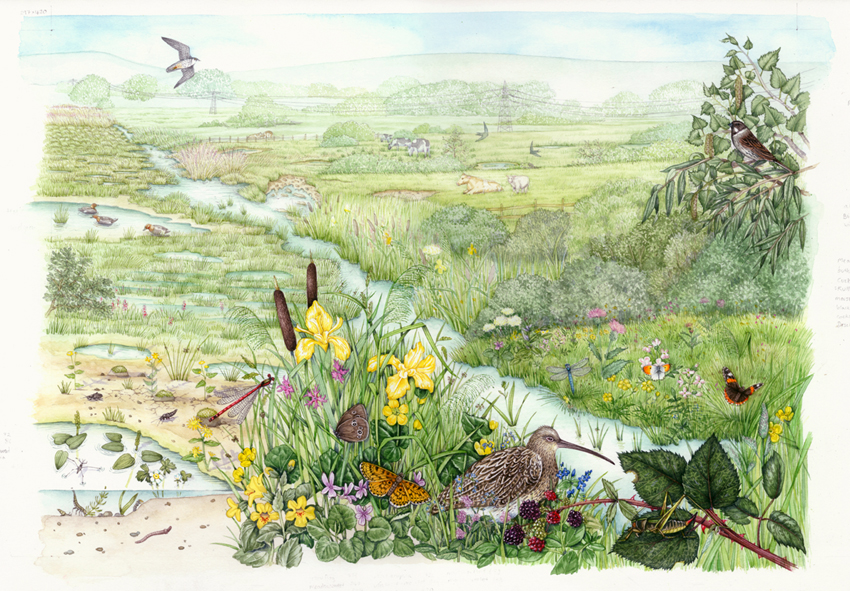 This then is to be the first of my blogs in which I tell you what I've been working on, and any other news.  I hope to pop one up once a week….
Lots going on at work.  I've been illustrating final artworks for a secret job which involves meticulous painting of insects, and I'm loving every minute.  I'll be able to say more about it in 2013, when the products of my labours are published.
I'm also about to start a sketchbook page  of studies of ivy for a private comission; the client wants buds, flowers, and berries, so I'll keep coming back to it through the winter.  I love the freedom of drawing unfinished studies and sketches, so I'll relish this job.

I've also taken on a job which will involve creating a beautiful sunny pond and landscape above a busy underwater scene.  I hope to fill it with so many details that my client and her family will keep finding little hidden animals and treats for a long while after delivery of the final artwork.
There are only two remaining landscapes to complete for my Natural England job; I can't wait til the series of nine go onto their website, annotated and ready for land managers to consult.
I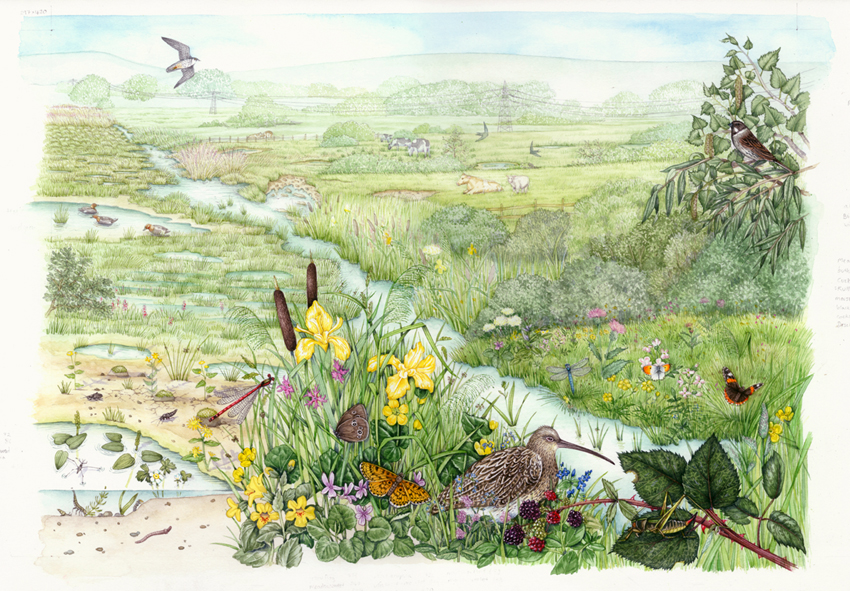 I'm also feeling quite brave and modern, having started a Facebook business page and started Tweeting this week.  And now this blog.  It's a social media whirlwind, I tell you.
Autumn closes in with cold rain, but our runner beans keep on coming and I still spot the odd Small Tortoisheshell butterfly, looking for the few remaining buddleia flowers.