Inspirations: The Wildlife Trusts
Much of my work as a scientific illustrator and botanical artist comes from a wonderful network of wildlife charities which encompass the entire UK.  They are the Wildlife Trusts; and they are an inspiration.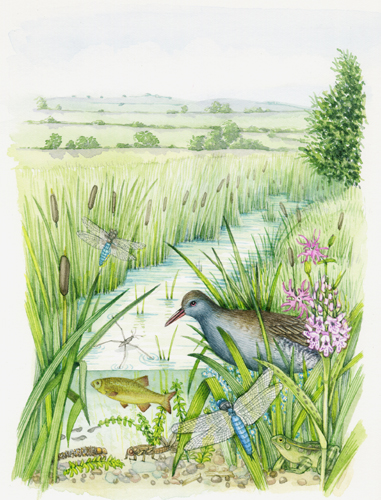 Pentrospha Mire illustration, a reserve run by Radnorshire Wildlife trust (RWT)
What are the Wildlife Trusts?
There are 47 of these trusts; each operating independently.   They have a deep-rooted comprehension of both the wildlife and social needs of the area they cover.  Set up (mostly) in the 1960s, they are united under the umbrella organisation of the Royal Society of Wildlife Trusts.  However, it is the nature of their individuality which ensures their success.
Their mission statement, taken from their website is that "We want to inspire people about the natural world so that they value it, understand their relationship with it and take action to protect and restore it."
They manage more than 95,000 ha of land, across about 2,300 individual locations.   Having over 120 visitor centres; they put on more than 11,000 events a year.  Each year sees more than 7 million people visiting them each and every year.

Common Lizard illustration done for North Wales Wildlife Trust (NWWT)
How are the Wildlife Trusts funded and run?
The trusts are funded by member support, legators, land fill credits, lottery funding, local authorities, and statutory bodies; they work incredibly hard with the funding they receive, and in these times of government budget cuts, every penny counts.
Over 40, 000 volunteers and 2,000 staff work at the wildlife trust; and there are more than 800,000 members across the UK.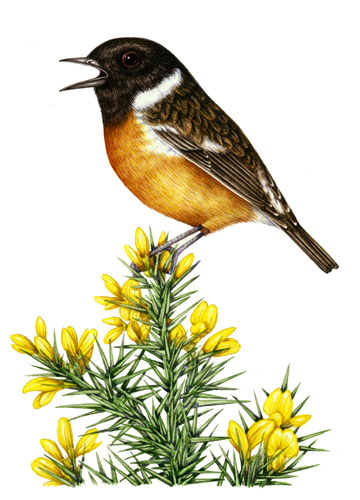 Stonechat (done for RWT)
Why do I find the Wildlife Trusts inspirational?
So that is the bare facts of the Wildlife Trusts, but why do I find them inspirational?
Inevitably, being so obsessed by natural history, I'm inclined to love time spent in places which are heaving with wildlife; or sites which are home to rare plants and animals.  Also, I love diverse landscapes, and places you can wander and explore.  Since the wildlife trusts have reserves across the UK, you get all this and more.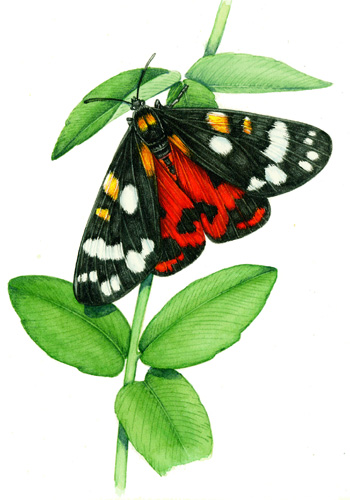 I have stood looking out across the whole of Wales from a crag at Gilfach near Radnor; and I've wandered among a sea of orchids at Hartslock reserve near Reading.  I've watched puffins fly in low from their fishing trips on Skomer Island, and been amazed at the fritillaries in the Lugg meadows.  Trees dripping with lichen; I've wandered in hot meadows alive with butterflies.  I've watched dippers and damselflies flitting by cool streams.  And this, I know, is only the tip of the iceberg.  Two and a half thousand reserves, and I've only visited a handful.  It's like a box of jewels, waiting to be opened and for each treasure to be examined and pored over.  A treat indeed, and a definite inspiration.
Events run by The Wildlife Trusts
The wildlife trusts put on events too; often suggested by members or to cater for the needs of the surrounding population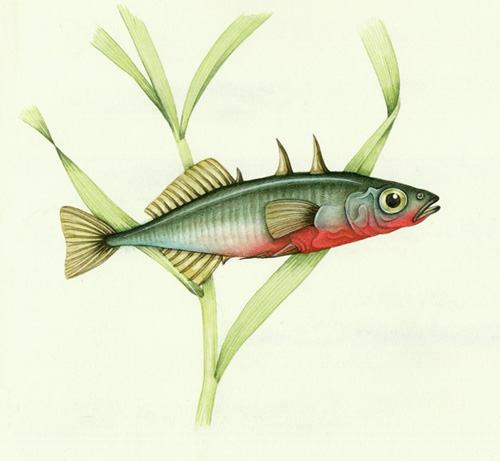 3 spined stickleback done for BBOWT
Every year, RWT has a "toad crossing patrol" .  Members of the public help toads cross a busy road.  They avoid being run over as they migrate to Llandrindod lake.  BBOWT have monthly sessions for mums and toddlers, introducing infants to nature at their "Nature tots" events.  Most Wildlife Trusts have moth identification workshops and wildlife walks.  They run sessions on gardening for wildlife.  Days where kids are encouraged to enjoy the outdoors and nature are common place.  Birdwatching sessions, and bio-diversity blitzes are held across the trusts.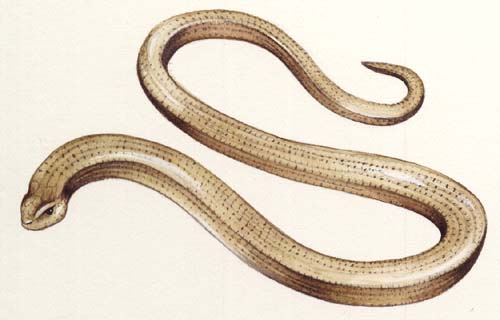 Slow worm for Herefordshire Nature Trust (HNT)
I wrote a blog about one of these "bio-blitz sessions" run by RWT last year.  It was a supremely enjoyable day; I learnt tons and had a very happy time.  Again, inspirational.
The Vision of the Wildlife Trusts
Another part of the Wildlife Trusts that I find inspirational is their scope and ambition of vision.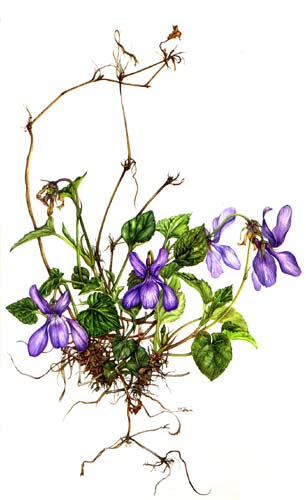 Violet for HWT
Along with all the more local duties; running reserves, managing habitats for wildlife, encouraging members and volunteers, holding events; they also have a vision of something they refer to as "living Landscapes" and "Living Seas".  In brief, this means they want to link areas where wildlife can thrive, and to think bigger, so that the entire landscape is part of the solution, not just fragmented reserves (to "restore, reconnect, recreate", WT website).  Living Seas encourages respect and management of marine wildlife and change in our coastal and sea habitats (to "select, protect and connect" as the website has it).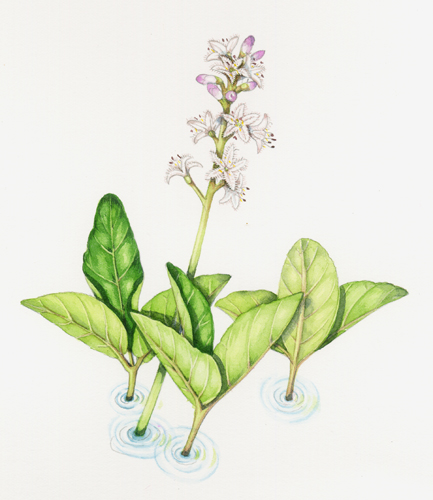 Bogbean for RWT
On top of all these wonderful things that the Wildlife Trusts do, the inspirational things they believe in, the wonderful and helpful armies of staff and volunteers who work for them, and the amazing places they protect and manage; they also employ me to do illustrations for some of their leaflets, magazines, interpretation boards, and websites.  So although my love for the WTs is partly self-interst; over-all I think there's more than enough reason to feel inspired by the Wildlife Trusts UK and all they do. And if you're not a member yet?  Find your local trust…AND JOIN!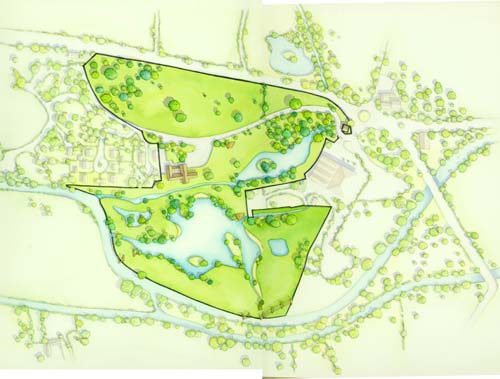 Map of the Wolseley Centre for Staffordshire Wildlife Trust (SWT)