Teaching Workshops: Dates for 2021/2022
" Lizzie is always so enthusiastic and flexible in her individual tutoring as well as gifted in sharng techniques with the class. "
Student from Cambridge Botanic Gardens course 2019
Please click through the links to book your places on the workshops listed below.  Places on Lizzie's workshops can only be booked through the organisations which host them.  Thanks.
9 December 2021  .  7pm GMT 2pm EST, 11am PST
In this end of year special, some of the popular artists from Julia's 2021 series of talks get together to compare notes and explore tips and techniques as used for botanical art, together with insights into their own artistic journeys and projects. Don't miss the chance to learn from these renowned practicing artists.
Laura Silburn, Martin Allen, Lucy Smith, Mary Dillon, Sarah Gould and Lizzie Harper are all experienced botanical artists and tutors, with years of experience in producing award-winning or commercial botanical images.
To book, click here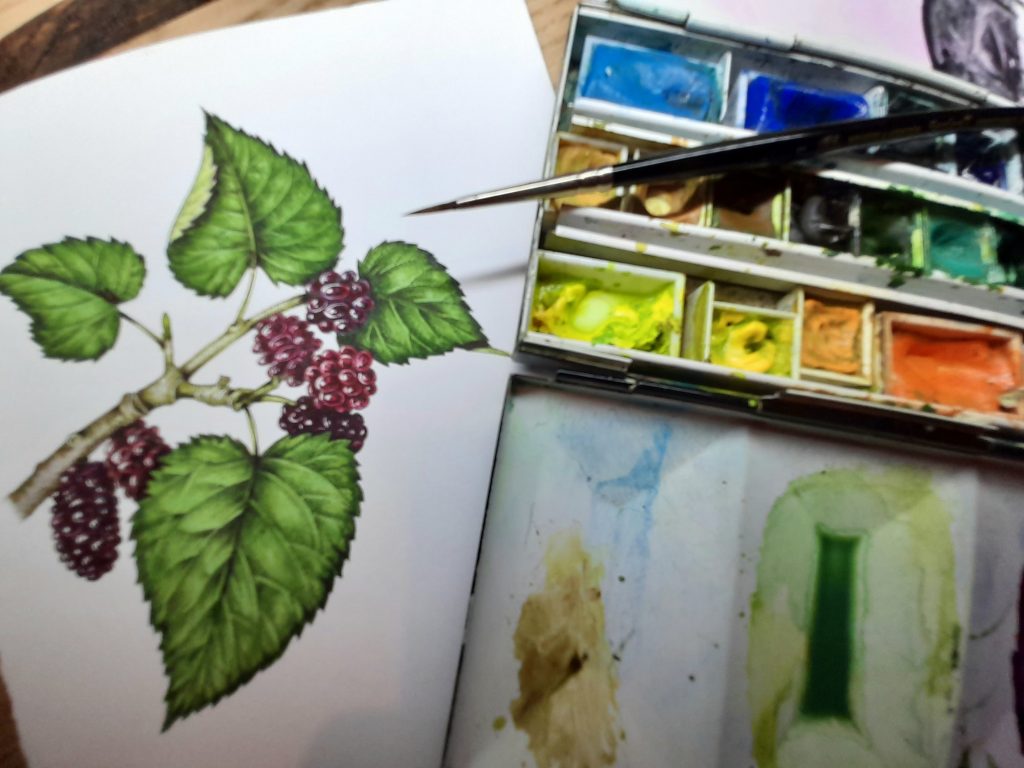 Postponed until 2022 due to Covid. I'll post new dates & links here once they're confirmed. Apologies.
Painting Flowers in Summer
On this two day course you'll learn about the anatomy of flowers, colour mixing, how to tackle white flowers, learn how to illustrate leaves and get hints on painting yellow and pink flowers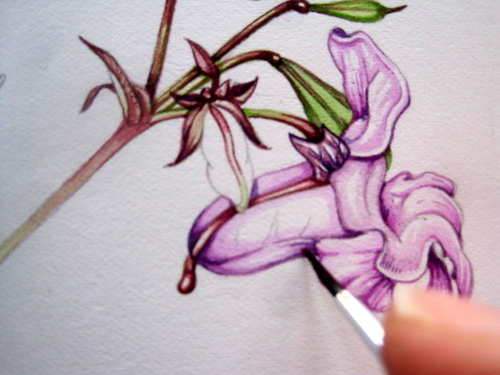 Painting Autumn: Botanical Illustration of Leaves, Fruits, Nuts & Berries
On this two day course you'll learn how to tackle lights and darks, draw and paint a wide variety of autumn treats, learn how to use watercolour and mix colours, and know the basics of how to paint leaves and shiny berries.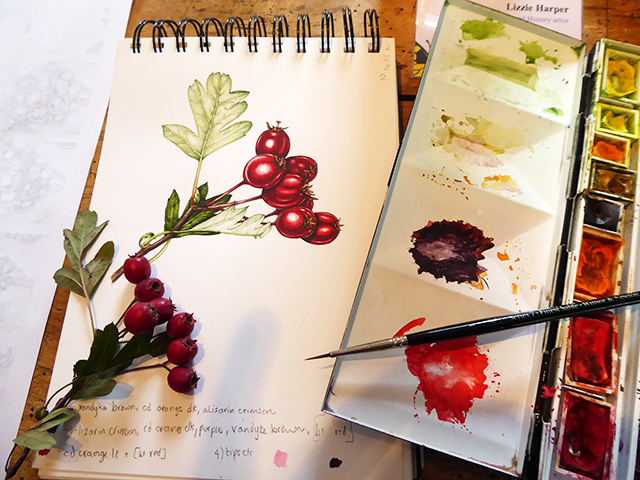 Lizzie is always so enthusiastic and flexible in her individual tutoring as well as gifted in sharing techniques with the class.